Plugin Boutique is offering a 40% discount on Image-Line Sakura, a physical modeled string synthesizer instrument for Windows and Mac.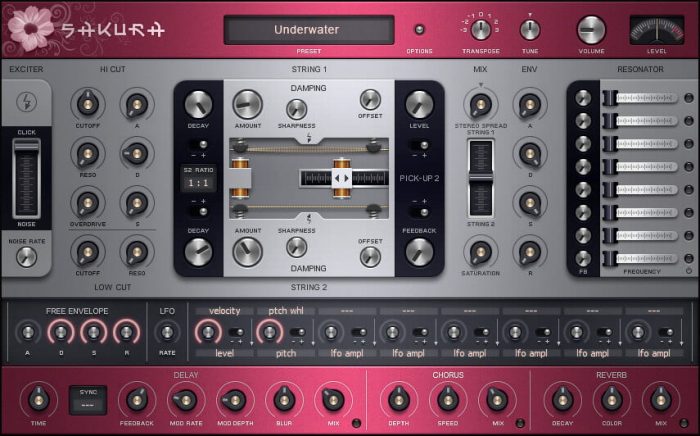 Like the transient beauty of Sakura (Japanese for Cherry Blossom), the sound of stringed instruments blossoms and fades. Image-Line brings you 'Sakura', the string physical modelling instrument, to express the delicacy and beauty of stringed sounds.

Sakura can reproduce the delicate pluck of a single string, a violins bowing or the sonorous resonance of a grand piano. Most importantly, the curious musician can take control of every aspect of the simulation to create fantastic instruments. Ever wanted to know what a 20 foot guitar sounded like? Or a bowed piano? Now you can find out, Sakura opens up a world of string modelling possibilities, why not download the Sakura demo and try it for yourself. The Sakurazensen is coming, be there to experience it.
Sakura (VST/AU) is on sale for £43 GBP / 49 EUR until June 1st, 2018.
More information: Image-Line Sakura