Plugin Boutique has launched a sale on the Casiology Expansion Pack, a collection of 64 sounds for the VirtualCZ phase distortion synthesizer.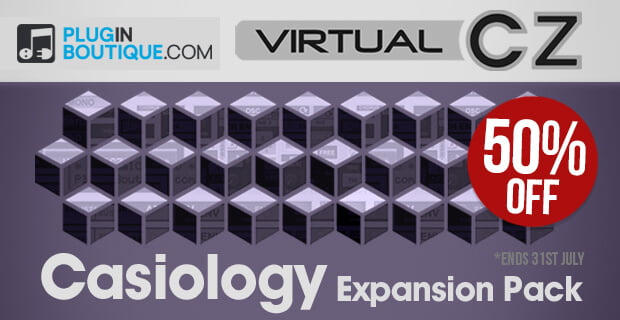 Injecting life back into the classic sound of the original CZ series, Casiology explores and utilises the potential of VirtualCZ's new features to offer an classically inspired expansion.

Featuring 64 presets of which you can expect an authentic 80's Synthwave sound this collection is suited for those looking to add a glow of neon to their productions. The presets have been designed to complement each other and are suited for multiple genre's including House, Electro, Pop, Electronica and more. Many of the sounds make use of aftertouch for a realistic playing experience.
The sound pack is on sale for only £4 GBP/$5 USD until August 1st, 2018.
More information: Casiology Expansion