Plugin Boutique has launched a sale on another four MeldaProduction audio effect plugins. This week, you can save 50% off on MAutoDynamicEq, MStereoSpread, MBitFunMB and MTransient.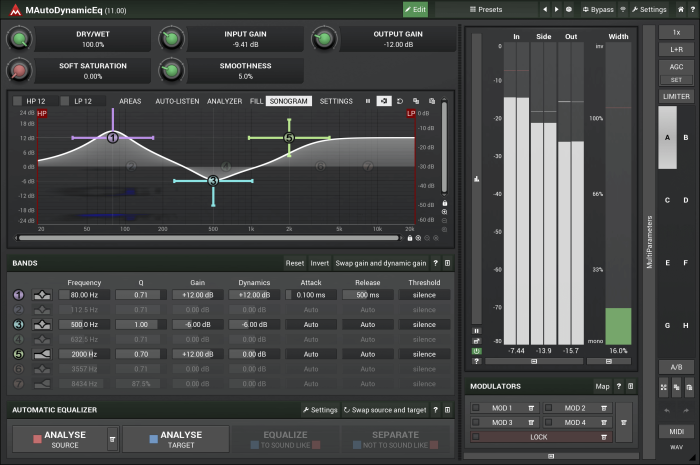 MAutoDynamicEQ is the ultimate "go-to" parametric equalizer, that combines astonishing versatility with ease-of-use to produce a really musical sound. Inspired by the analog world, but taking advantage of the digital!
MStereoSpread uses psychoacoustics to bring your tracks closer to the listener and make them as wide and tight as physically possible, yet sound natural and beautiful.
MBitFunMB is a serious tool for extreme distortion lovers. It converts incoming audio into limited fixed-point precision of 1-16 bits per sample and lets you access each bit with several operations and finishes the processing with a low-pass filter. All with up to 6 independent bands, 4 modulators.
MTransient offers a cure for drums that sound boring and sterile. Bring some attack and punch to any rhythmic track with MTransient!
The sale ends March 5th, 2018.
More information: Meldaproduction