Plugin Boutique has launched a sale on Meldaproduction, offering a 50% discount on all its instrument and effect plugins through the end of the year.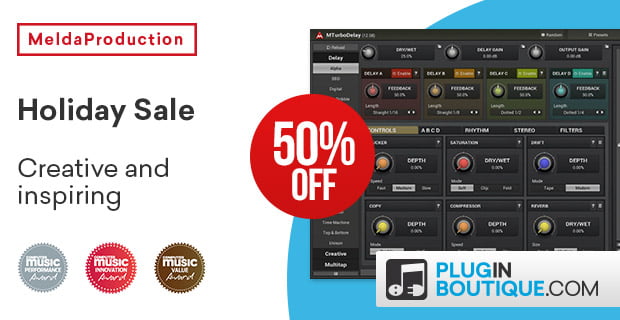 The sale includes popular plugins such as MRhythmizer & MRhythmizerMB, MAutoAlign, MConvolutionMB, MHarmonizerMB, MUnison, MAutoDynamicEQ and MMultiAnalyzer. Bundles are also 50% off.
The offer expires January 1st, 2019.
More information: Meldaproduction