Waldorf has launched a sale on its software products, offering 50% off on its Nave and Largo synthesizers, the Lector vocoder and more.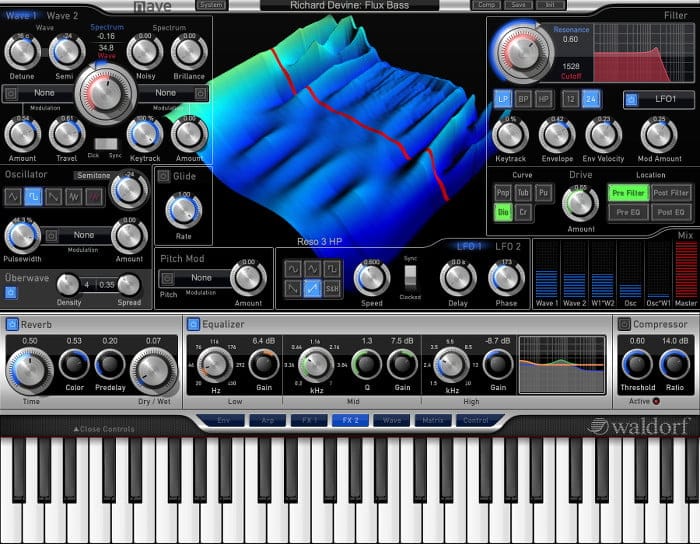 2019 is around the corner and the whole Waldorf Team would like to thank you for a great year! It is for music lovers like you we are working day and night to improve our tools and come up with new ideas.

Before we take a short end of the year break to recharge the batteries for 2019, we have a great offer for you on our software products.
The following products are 50% off until December 31:
Nave Synthesizer – taking your sound creations to the next level.
Largo Synthesizer – integrating our Blofeld technology into your DAW.
Lector Vocoder – taking you beyond the possibilities you know about vocoder effects.
PPG Wave 3.V – the classic synthesizer beast that cuts through.
Waldorf Edition 2 – containing PPG Wave 2, Attack Percussion Synth and the D-Pole Filter, the bread and butter bundle for your DAW.
License SL expansion for Blofeld Desktop – loading more samples into the machine.
Blofeld Soundsets – use the full potential of your Blofeld.
Use coupon code HAPPYDAYS during checkout to receive the 50% discount.
More information: Waldorf