Plugin Boutique has announced an exclusive sale on the BlackToms 2.0 Kontakt library by Wavesfactory.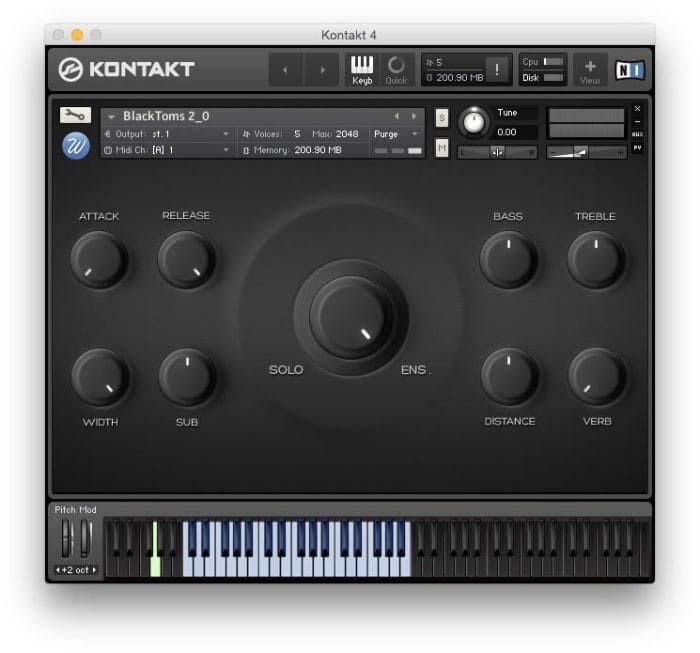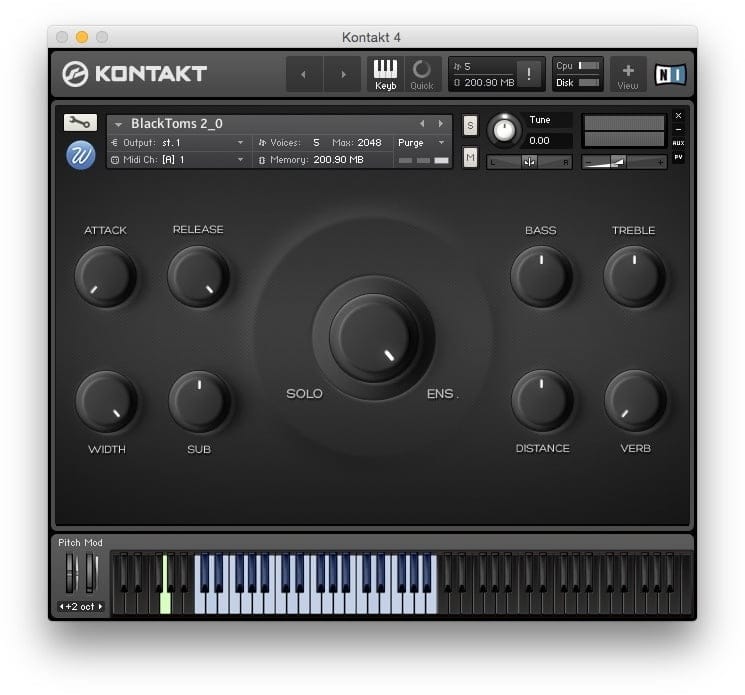 This library features up to 21 layers of 3 types of toms played in a dry studio environment: low, mid and high. Simple and easy to use interface with an innovative way of adding more tom layers using the mod-wheel. This is a new and enhanced version of the library that was originally release in 2012 with the same name, with new recordings, new interface and new script.

Big central knob controlled by the mod-wheel that increases the tom layers from 1 to 21. Effects like envelope with attack and release, EQ with bass and treble, distance knob to control the mic positions, reverb, stereo width and sub for adding a low octave for a taiko type of sound.

Originally, BlackToms featured 3 sets of toms played solo and ensemble using different patches. I felt like this library had so much potential, so I went back to the studio and recorded new sets of toms in different studio situations. That combined results in a very powerful and full of energy sound to add to your epic tracks.
BlackToms 2.0 for the full version of Kontakt is on sale for only $33 USD until October 16th, 2019.
More information: Wavesfactory BlackToms