Plugin Boutique has announced an exclusive sale on DopeSONIX, offering a 50% discount on virtual instrument and expansion packs for a limited time.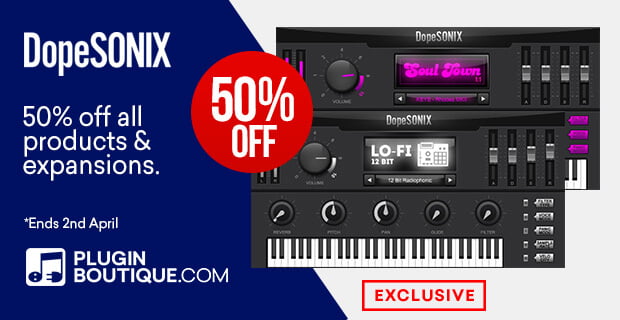 DopeSONIX was created out of necessity in 2011. They felt that in spite of all the amazing VST/VSTi's on the market and the massive range of hardware synth and samplers, no one had attempted to create a range of software that was dedicated strictly to the art of Hip Hop production.
The sale includes the popular Bass Engine and Beat Machine series, Crate Digger, LoFi and Soul Town, as well as expansions with additional instrument patches and samples.
The offer expires April 3rd, 2019.
More information: DopeSONIX