Plugin Boutique has announced a sale on Glitchmachines, offering a 50% discount on all its creative audio plugins and sound design sample packs for the new few weeks.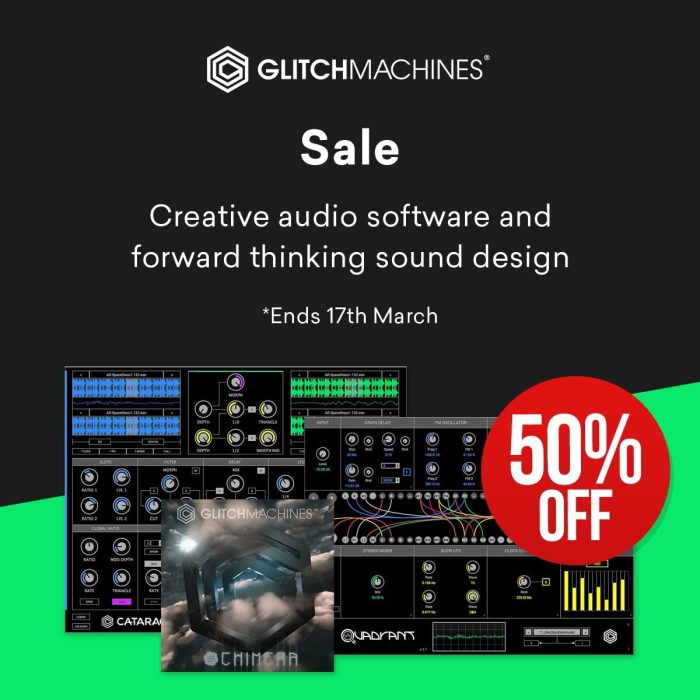 This time we get the whole Glitchmachines range involved! All plugins and sample packs, suited for the most creative of Sound Designers, now 50% off up until the 17th March!
The sale includes the popular Fracture XT patchable glitch processor, Quadrant modular sound generator and effects processor and Cataract segment multiplexer for electronic music production and experimental sound design.
Top rated sample packs such as Vimana, Metaphor, Chimera, Spiral, Idiom, Dialect, Microsphere, Vulcan and Biomorph are also 50% off during the sale, starting at only $14.50 USD.
The offer expires March 18th, 2019.
More information: Glitchmachines