Plugin Boutique is offering a 50% discount on four selected Meldaproduction audio plugins as part of the Eternal Madness sale.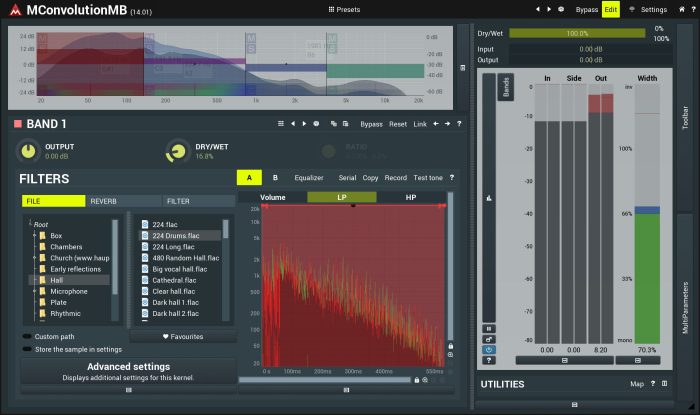 MConvolutionMB is a zero-latency convolution plugin that's ideal for processing recorded, or generated impulse responses (IRs). It is simply perfect for simulating halls, rooms, boxes, microphones, and even other plugins! It also contains filter generators and an integrated reverb.
MPhaserMB is a powerful multiband phaser which allows you to deftly manipulate its shape. Its pristine audio quality and multiband core make it perfect for any track you are working on. From guitars to keys to drums, you can even use it subtly on master tracks.
MTurboEQ is a unique vintage-style equalizer inspired by most of the well-known classic hardware. It's not one of them, it's all of them! For quick and easy equalization with pristine results.
MXXXCore is an affordable way to get MXXX, the ultimate effect. It's cheap and you can buy only those modules you actually want. MXXX includes almost all of the MeldaProduction processors, but it may also be a little expensive for non-professionals.
Prices start from $21.50 USD. The offer expires April 6th, 2020.
More information: Meldaproduction