Plugin Boutique is offering 50% off another round of MeldaProduction plugins in the Eternal Madness sale.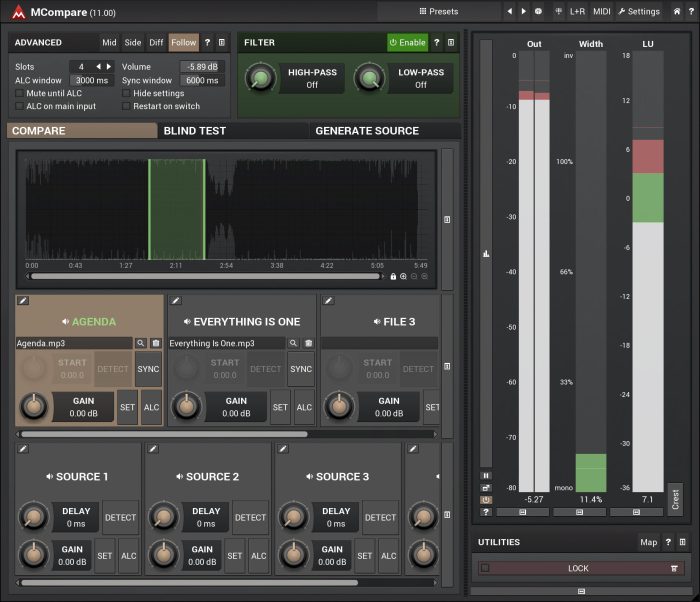 MCompare is the ultimate reference tool for mixing and mastering allowing you to quickly compare your audio to any audio file and stages of your processing chain, and saves you from loudness deception.
MDelayMB is a powerful multiband delay featuring 2 synchronizable taps per band, each with 3 different delay algorithms. Up to 6 bands along with 4 global modulators provide more than you could ever imagine with standard delays.
MFreeformAnalogEq is a unique equalizer, that allows you to draw any frequency response you wish and then attempts to match the response by applying analog filters using our MeldaProduction Filter Adaption technology (MFA). If the response you draw can be achieved using analog filters, then MFreeformAnalogEq will create it for you so now there's no need to worry about complicated parametric equalizer settings anymore.
MPhatik is a unique dynamic multi-effect featuring an amp, convolution and a compressor, which lets you warm up your audio and then restore the original dynamics. And that's just the beginning without being creative yet…
The sale expires April 29th, 2019.
More information: MeldaProduction