Plogue has announced a Black Friday Sale, offering a 50% discount on its virtual instruments and effects.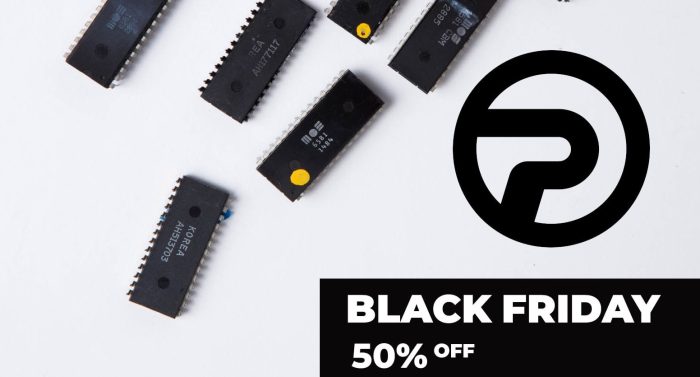 Complete your chip collection! All 'chip' products are 50% off until December 3rd!
The sale includes the chipsounds emulation of early consoles, chipcrusher DAC Emulator, chipspeech early vocal synthesis emulation, chipsynth PortaFM vintage 2-op FM synth, and recently released chipsynth MD 16-bit era 4-op FM synth.
The sale ends December 3rd, 2019.
More information: Plogue