Plugin Boutique has announced a sale on Creative Intent, offering a 50% discount on its creative plugins for a limited time.
Remnant is a digital audio effect designed for experimenting with echos of sonic fragments through dense soundscapes and sharp glitches.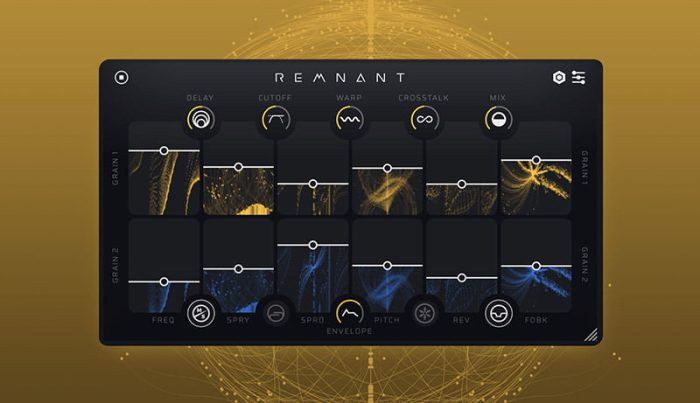 Remnant fills an analogue tape-inspired delay line with its input signal while two independent grain engines, operating in parallel, draw fragments of sound from the delay line. The two engines feedback both into themselves and into each other, creating concentrated and constantly varying patterns in time and in space.
Remnant also features a fully vector, resizable interface that pushes the boundaries of traditional audio plugin design.
Tantrum is a new take on digital distortion plugins that uses unique phase distortion for a powerful, dynamic sound.
Tantrum features two distortion stages. First, a wave shaping stage, featuring five classic curve shapes from soft tape saturation to aggressive foldback distortion. Next, a completely redesigned phase modulation distortion, taking the original input signal through a stereo delay to modulate the phase of the distorted signal, bringing new subtlety to "warmth" and new aggression to "overdrive."
Finally, Tantrum offers a gorgeous interface with reactive and interactive visualizations to help you get to the sound you need.
Remnant and Tantrum are available in VST/VST3 and AU plugin formats, on sale for only £19 GBP / $24 USD each. The offer expires December 9th, 2019.
More information: Creative Intent