Relab Development has announced the launch of a Black Friday Sale, offering discounts of up to 50% off on its reverb effect plugins and bundles.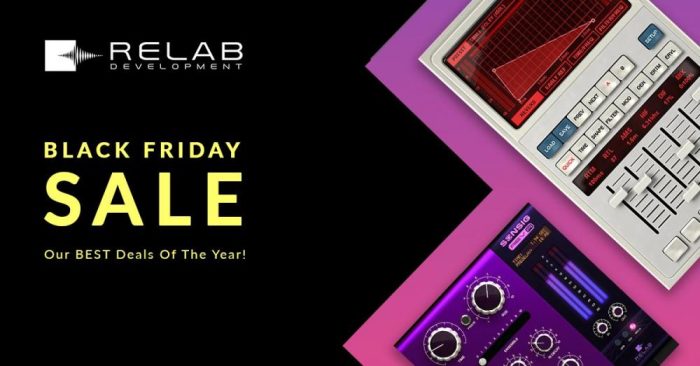 Our Black Friday Deals Start NOW! THESE ARE THE BEST PRICES OF THE YEAR!

There's no better time to grab one of our reverb deals… Don't miss your chance!
The sale includes:
Sonsig Rev-A: $74 USD.
Reverb Bundle 2: $399 USD.
Reverb Bundle 2 + Goldplate: $499 USD.
LX480 Complete: $175 USD.
VSR S24: $179 USD.
LX480 RHall: $74 USD.
Goldplate: $99 USD.
The offer is valid for a limited time only.
More information: Relab Development