Plugin Boutique is offering a 50% discount on three Sonnox plugins as part of its exclusive 8th Birthday promotion.
The sale includes the TransMod transient shaper.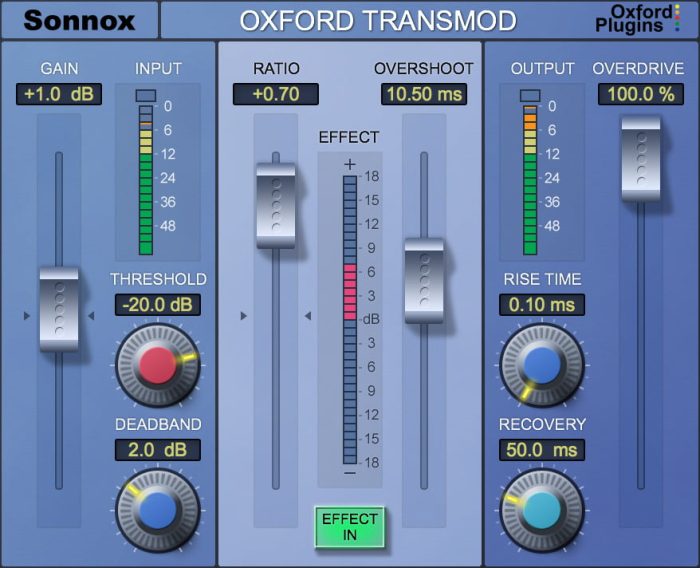 Modify the transients in your tracks by either increasing or reducing their attacks. Sounds simple, though our bespoke adaptive process working in the background is anything but. Fortunately the interface keeps things straightforward, with two main controls quickly allowing you to bring 'soggy' drums to life or give more punch to a bass.
But TransMod is just as relevant to any electronic sound as it is to acoustic ones – pulling transients forward in your mix, or pushing them further back by making the ambience around them more evident. And all this is accomplished without the tonal changes associated with compression.
The Inflator is a unique process that can provide an increase in the apparent loudness of almost any programme, without obvious loss of quality or audible reduction of dynamic range, yet avoiding damaging increases in the peak level of the signal.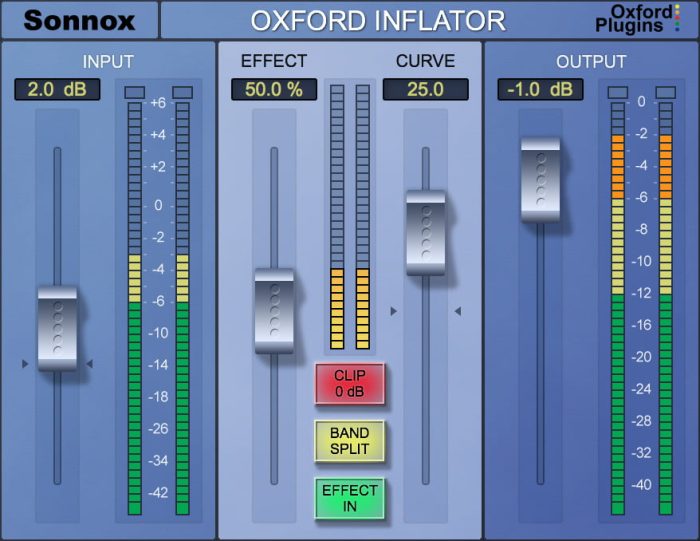 The inflator process can also bring power, presence and warmth to programme material and even provide headroom overload margin above digital maximum with a subtlety and musical character reminiscent of tube systems.
Use the Inflator to produce louder mixes than you thought possible without overloads or compression pumping, or use it to add natural warmth and character to acoustic or jazz mixes.
VoxDoubler is presented as two separate plugins that focus on the two most common vocal doubling workflows.
Vocal performances lie at the very heart of a song. Doubling vocals is a really effective way of adding more contrast, drama and presence to the story of your song.
It's therefore hard to imagine much of recorded popular music without the special quality that double-tracked vocals bring to a mix, either used over an entire track or just to help a chorus or key lyric connect with a listener.
TransMod and Inflator are on sale for $78 USD each; VoxDoubler is $44.50 USD. The offer expires March 2nd, 2020.
More information: Sonnox