Kilohearts has launched a sale on its Disperser audio effect plugin, offering a 50% discount for a limited time.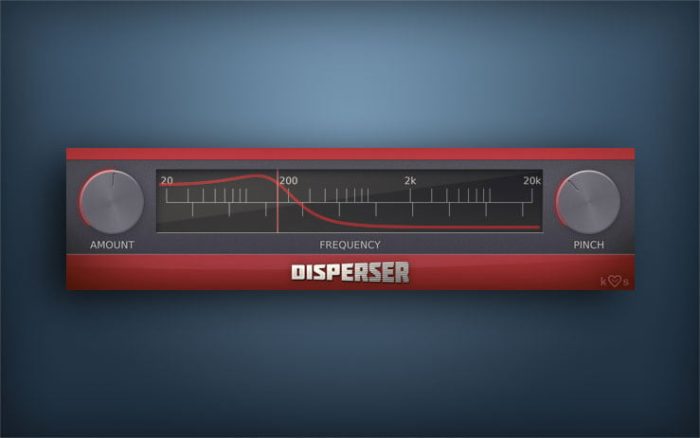 Disperser is a stack of all-pass filters tuned to cause frequency dependent delay in the signal. The shape of the delay can be tuned by changing different parameters of the filter through Disperser's user interface.
Have you ever wanted to rotate the phases of your signal to create frequency sweeps? Funny, neither had we, but then we tried it and were blown away! Disperser smears high energy transients through space and time without modifying the gain of the sound.

The result is a different take on transient shaping or, when used at extreme settings, an effect capable of shaping the sounds in ways you didn't know you wanted to do. Boomy kicks, snappy hihats, synthetic wet basses or just a sweet utility to shape your signal's peaks and crest factor. The choice is yours!
Disperser is available for Windows and Mac (VST/AU/AAX/Snapin).
It Regularly 59 USD/EUR, the plugin is on sale for only 39 USD/EUR until March 12th, 2019 from Kilohearts and distributor Plugin Boutique.