Plugin Boutique is offering Ozone 8 Elements users a discount on some other iZotope products.
The iZotope Elements Suite combines four powerful, award-winning audio technologies in one package: RX Elements, Neutron Elements, Nectar Elements, and Ozone Elements.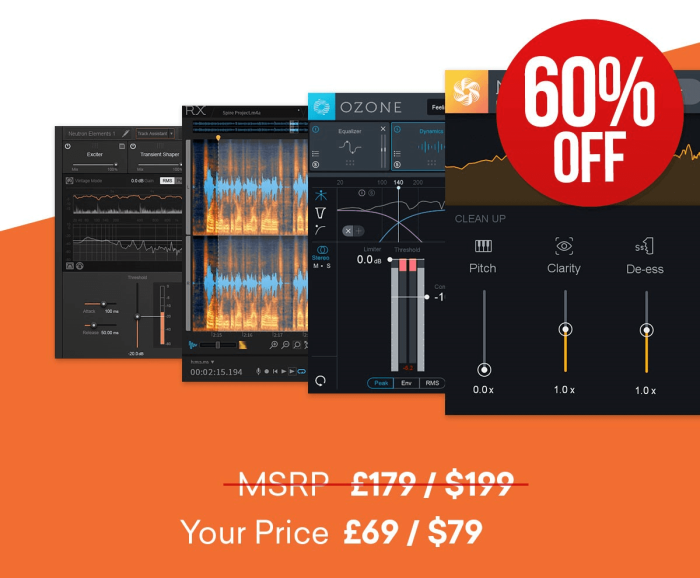 Each of the four plugins has intelligent AI that uses machine learning to analyze your music and help you make the best decision from repairing to mixing and even mastering your audio.
The bundle is on sale for only $79 USD with coupon code 5tcq3qgq at checkout (regular $199 USD).
Ozone 8 Standard features seven powerful processors to craft your master.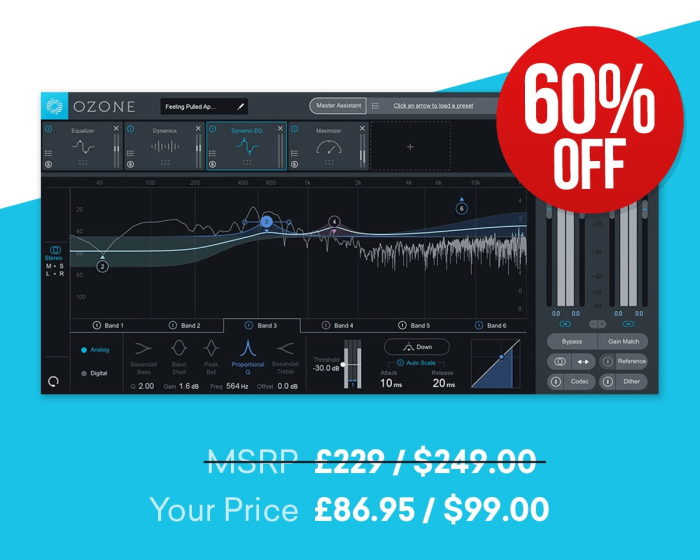 As the industry's most comprehensive mastering suite, Ozone 8 adds to its legacy by introducing new intelligent signal processing like Master Assistant, track referencing, and more.
Enhanced to meet demands of the modern mastering workflow, Ozone 8 is your one stop for a competitive, professional master and seven essential mastering processors.
Regularly $249 USD, Ozone 8 Standard is on sale for only $99 USD with coupon hmyfjwix at checkout.
These offers are available for a limited time only.
Note that you can currently get Ozone 8 Elements for FREE with any purchase at Plugin Boutique.
More information: iZotope