SampleTekk has announced it is offering an additional 10% discount on two of its sample libraries in the Spring Sale, in which all SampleTekk products are available at 50% off.
The first library that is 60% off for a limited time is Rain Piano sfzED, a character upright piano for the free Sforfzando plugin by Plogue.
The Rain Piano was recorded after some extensive Tom Waits listening. Specially the "Mule Variation" album, (great stuff!). I fell in love with the piano sound on that record and decided to make something in that line.

After long discussions with our piano technician:

Me: "I want the piano to sound like it's been out in the rain for a few days"

Piano Tech Guy: "?????????"

We got a concept worked out where we set up the piano so that it would produce a lot more overtones but still be working with other, properly tuned, instruments. It became a kind of a synonym for character pianos. It has been used, and is still used on countless productions where you want something that adds a different flavor rather then using a "normal" piano.
Rain Piano sfzED features
8 velocity levels.
Resonance samples for Pedal Down.
8 matching velocity levels of release samples.
Using flac compression for small footprint.
Rain Piano sfzED is available for just $19.60 USD with coupon code spec2 at checkout.
The other library that gets 10% additional discount is BOB Brass, featuring the Solo Trumpet, Tuba, Trombone and French Horn.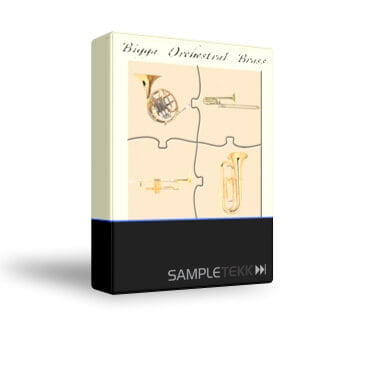 All wavs Full envelope/no loops. Two separate versions of every Instrument Preset allow unique, true Doubling Presets to be included. You get two separate Multi-Velocity and their Doubler Presets, plus separate Presets of each velocity layer (Piano, Mezzoforte, Forte) & Doubled Presets of each velocity type.

In addition to multi-velocity main instruments, there are single velocity (Mezzoforte) versions of special attacks. Includes 2-Staccato, 2-Sordini, 2-Stopped, 2-Tongued variants & Doubled Presets of these variants. Also includes short & long crescendo presets + some "gliss" attacks.
BOB Brass is available for just $39.60 USD with coupon code spec2 at checkout.
More information: SampleTekk