Plugin Boutique has launched exclusive sales on selected Sonivox virtual instruments and bundles.
The TimewARP 2600 synthesizer offers a most accurate digital reproduction of the fat analog sounds of the ARP 2600.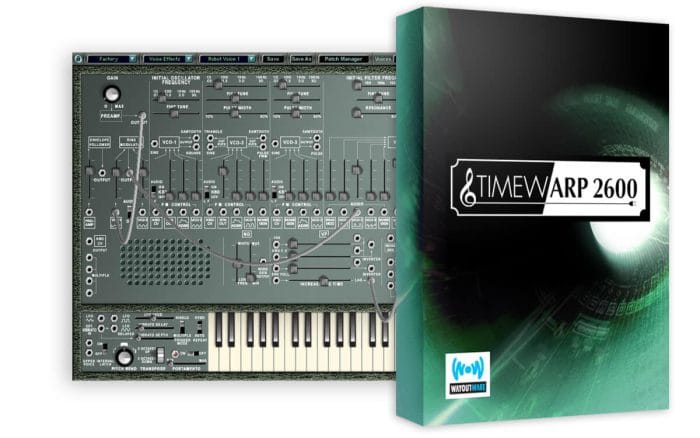 All of the original control features from the ARP 2600 are there, and because you can now save your carefully programmed patches, the TimewARP 2600 is even better than the real thing!

The ARP 2600 synthesizer helped define the music of an era. Edgar Winter's "Frankenstein," The Who's "Who Are You," The Tubes, Jean Michel Jarre, Deep Purple, and on and on. Only 3,000 ARP 2600's were produced between 1970 and 1981, and they've been trading hands among collectors for thousands of dollars ever since.
TimewARP 2600 is also included in the Sonivox Electronic Companion bundle, alongside Twist and Wobble.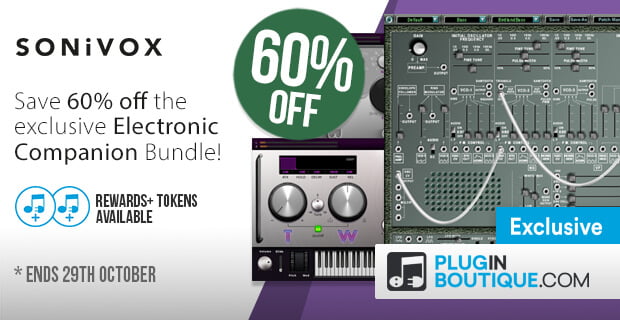 Electronic effects and synths take music into another dimension. In your creative hands, these instruments will make your projects and compositions stand out as being uniquely yours.

By combining our Twist Spectral Morphing Synthesizer, Wobble Dubstep Grime Generator, classic Timewarp ARP2600 emulation and Playa Electro, we've given you an unlimited range of electronic sounds, synthesized grunge and the ultimate hip hop effects that are guaranteed to push your creativity to new heights.

With Electronic Companion, anything is within your reach.
Owners of any Sonivox instrument can also upgrade to the Premier Collection at over 60% off. The bundle includes a total of 19 virtual instruments.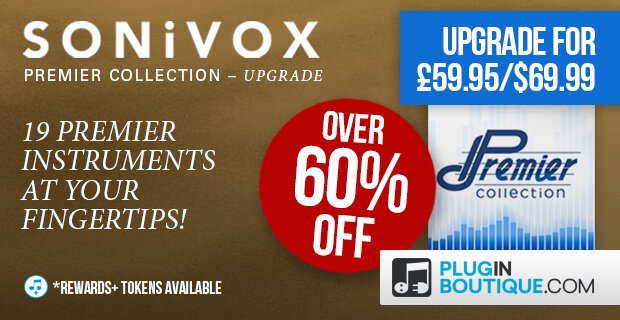 You're the composer / producer who can't be limited. You can't be restricted to a certain creative style or constrained by conventional artistic boundaries. You need it all—every inventive tool you can get your hands on.

Premier Collection by Sonivox is for you. This collection has it all… Every Orchestral instrument you can imagine, vibrant, lifelike piano, the full spectrum of dynamic percussion sounds, Hip Hop stylings and every electronic effect there is, including all the synth, grunge and grime you'll ever need. It's all here, perfectly organized, easy to use and ready to go.
The sale ends November 1st, 2017.
More information: Plugin Boutique / Sonivox