Until next Monday Sound Author is having a Black Friday Sale with 60% off all u-he soundsets, including the "u-he Bundle", which contains all u-he products.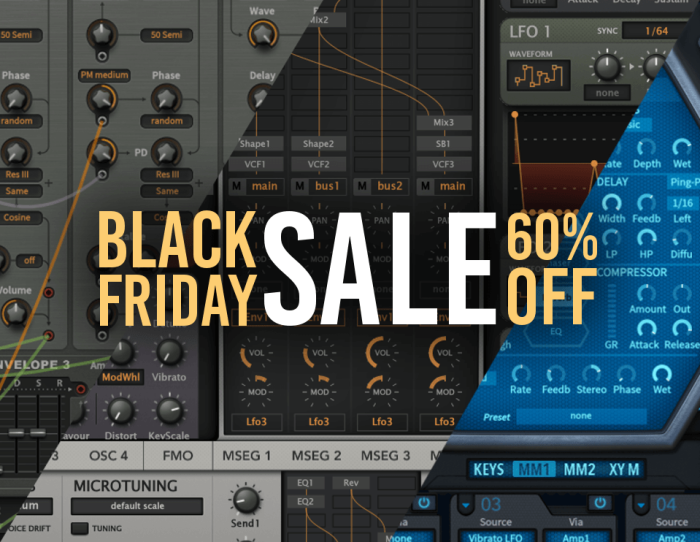 Currently soundsets are available for Zebra, Hive and Bazille.
As new libraries are added to the u-he Bundle, the price will go up, so now would be the perfect time to catch up to speed on Sound Author's u-he creations.
More information: Sound Author