Plugin Boutique has announced a Black Friday Sale on DopeSONIX, offering a 65% discount on the instruments and expansions geared towards Hip Hop music production.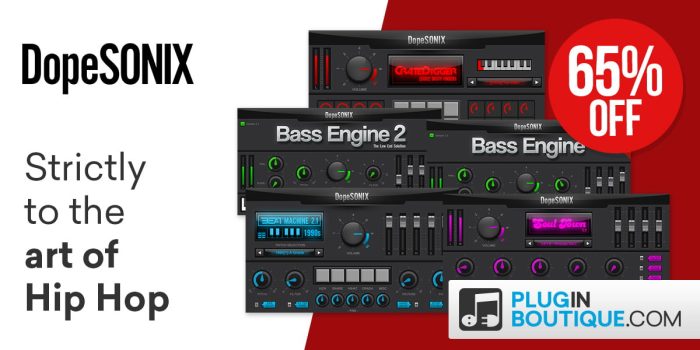 DopeSONIX was created out of necessity in 2011. They felt that in spite of all the amazing VST/VSTi's on the market and the massive range of hardware synth and samplers, no one had attempted to create a range of software that was dedicated strictly to the art of Hip Hop production.
The sale includes Bass Engine 1 and 2, Crate Digger, Beat Machine 1 and 2, Soul Town, and various expansion packs.
The offer expires December 10th, 2018.
More information: DopeSONIX