Plugin Boutique has announced an exclusive Summer sale on Joey Sturgis Tones, offering a 70% discount on selected plugins for a limited time.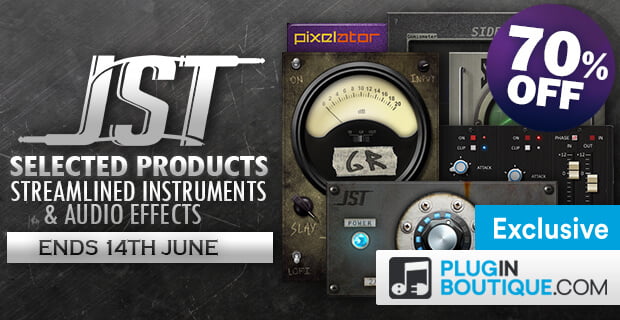 The sale includes popular plugins such as the Pixelator bit crusher, JST Finality limiter, Gain Reduction Deluxe, JST Clip, as well as various bundles.
The offer expires June 14th, 2018.
More information: Joey Sturgis Tones