Boz Digital Labs has announced a NAMM 2019 sale, offering 75% off two of its audio effect plugins and another 75% off any other plugin with a purchase of either one.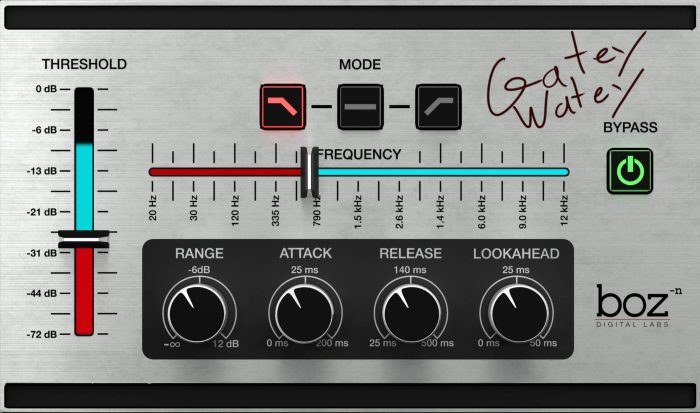 We'd like to help you prepare for all that this year has in store by offering legendary savings!

We hope you are as excited as us, because the countdown has begun for NAMM 2019! This year we want to make sure you are well-equipped with the best audio tools, so for a limited time enjoy marked down prices on two top performing plugins!

Now is your chance to add phenomenal new plugins to your collection for only $15!
Gatey Watey is a lightweight but clever gate plugin. Unlike traditional gates, Gatey Watey lets you choose which frequencies get attenuated when the level drops below the threshold, making for a much more natural sounding gate.
Little Clipper includes all the features you need from a clipper, and lays it out in a way that makes it simple to dial in.
Purchase either of the two plugins above and receive a personal code valid for 75% off any additional plugin of your choice. Coupon code valid for one week from date received
More information: Boz Digital Labs