Plugin Boutique has launched a sale on Joey Sturgis Tones, offering a huge 75% discount on effect plugins and bundles.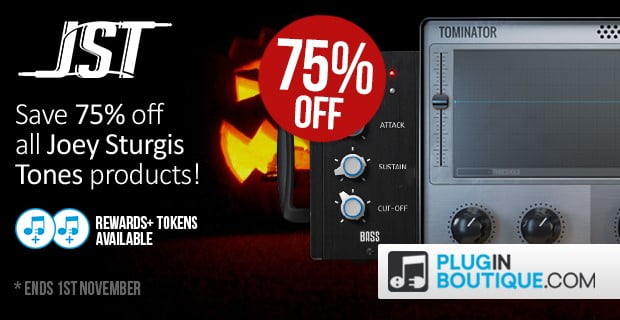 Joey Sturgis Tones provides streamlined audio products designed to inspire creativity and help musicians, producers, and songwriters to create great music. We believe that the more effortless music creation becomes, the more thoughtful and innovative the creator can be.
The sale includes the popular SOAR tape delay plugin, Finality Advanced limiter, JST Clip clipper, Transify transient shaper, and more.
The offer expires November 1st, 2017.
More information: Plugin Boutique / Joey Sturgis Tones