VST Buzz is offering a 85% discount on the Pads Bundle by Rigid Audio, a collection of three Kontakt instruments for all types of music that require atmospheric, evolving pads and textures.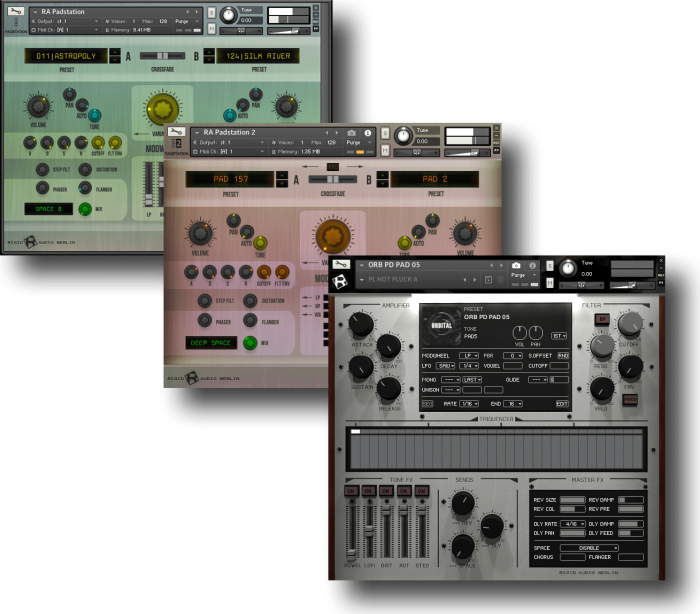 "Pads Bundle" is a powerful, feature rich collection of plugins filled to the brim with inspiring pad presets that will give you endless inspiration for your next track.

This library is perfect for all kinds of contemporary electronic music styles and genres including ambient, chillout and downtempo!
Pads Bundle features
Padstation 1: 2.2GB with 200 (multisampled) 16 Bit/44 KHZ pad sounds. Built in part blending. Variation knob for "random" part variations.
Padstation 2: 5GB of Content – Includes all Padstation 1 sounds (16 Bit/44 KHZ). 400 multisampled pad sounds, 3GB brand new sounds 24 Bit/44 KHZ. Randomization button for random sound generation.
Orbital: 1GB of Content – 70 "outerspace" pad instruments in 24 bit / 44 khz. An easy-to-use 3D user interface with wood panels (Yeah!). The unique and powerful TRIQUENCER three-note sequencer.
The bundle is on sale for 13 EUR until December 4th, 2018.
More information: VST Buzz