Plugin Boutique has a launched a sale on the Subvert multi-channel distortion effect plugin by Glitchmachines designed to decimate the frequency spectrum.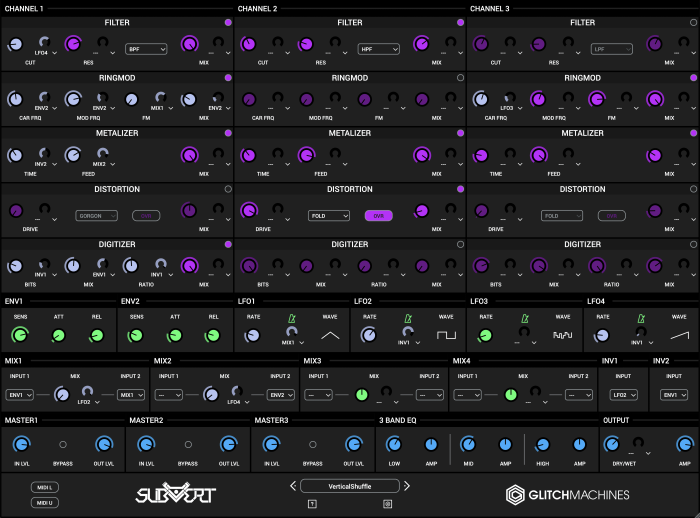 Subvert was recently updated with a scalable user interface and revamped modulation system.
Based around 5 effects; multimode distortion, FM ring modulator, digitizer, metalizer and multimode filter, Subvert generates anything from subtle harmonics to relentlessly brutal distortions. Offering three parallel channels of each effects chain as well as a wealth of modulation and routing options, Subvert is our take on signal decimation with a twist.

Subvert's multi-channel layout and per-effect bypass option make it possible to reconfigure the order of effects in each chain in a variety of creative ways. Between the unconventional routing options, 15 effects processors, global EQ, numerous modulation options and global randomizer, Subvert makes it possible to achieve mind-bending destructive effects.
Subvert is available in VST and AU plugin formats. It is on sale for only £3.95 / $5 USD until June 3rd, 2019.
More information: Glitchmachines