Loopmasters has launched a limited time sale on three Techno music production video tutorial courses by Producertech.
The Techno Production with Maschine course from Producertech senior tutor and Berlin resident Rob Jones, offers detailed insight into the production techniques behind the legendary Techno style.
Leaving no stone unturned, this lengthy course will take you through the basic elements of the track – kick, bass, low/high percussion and a detailed look at creating melodic parts, before covering effects processing and arrangement – with a focus on utilising the Maschine hardware throughout, demonstrating not only the colossal sound design power available, but also workflow techniques and utilising Maschine as a plug-in in other DAWs.
Mainroom Techno Production in Live by Paul Maddox takes you through the process of creating a huge, main-room track in Ableton Live.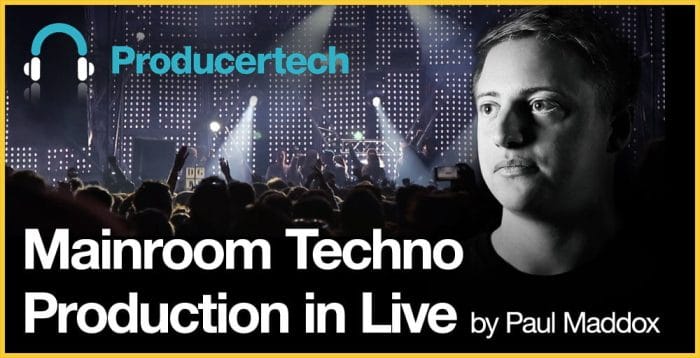 Starting with the drum groove, Paul creates the beats and bass utilising an ingenious technique to make the classic, rumbling techno bass sound. Next he demonstrates how to add ambience and a subtle rhythmic feature, before adding group effects.

The following sections cover the melodic parts, including sequencing a modular-style, atonal lead, using M4L devices, macro-mapping and a big section on re-sampling.
Another course by Paul Maddox, House And Techno Groove Production Masterclass, is focused specifically on creating the solid foundations for any dance music track, the groove.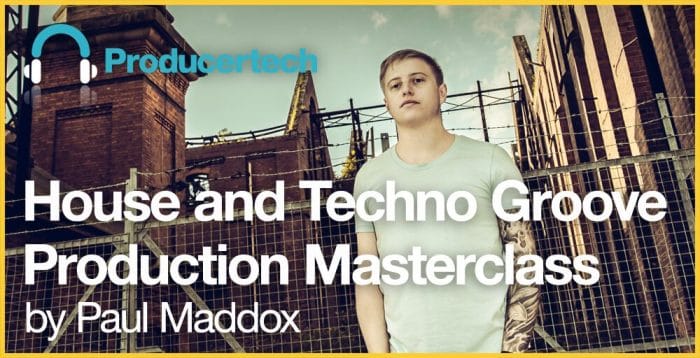 The course is broken down into five different popular styles: Deep House, Neapolitan Techno, Tech House, Disco House and Experimental Techno. Paul goes into great depth explaining the rhythmic and sonic characteristics of each style, before showing you how to build the grooves from the ground up.

The videos are packed full of useful tips on programming, effects processing and overall workflow that will not only improve your ability to make professional-sounding grooves, but also enhance your knowledge of Ableton Live.
The courses are available from Loopmasters at up to 38% off until February 14th at midnight (PST).
More information: Loopmasters / Producertech