Producers Choice has announced a limited time sale on Lost Tapes Vol 1 and Lost Tapes Vol 2, offering over 40% discount when ordering both sample packs by The Cratez.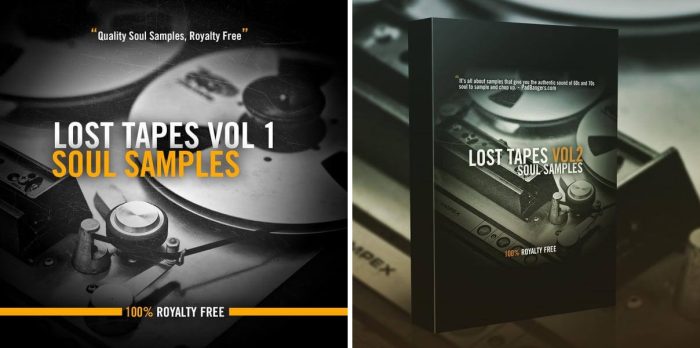 This week we are proud to be launching a brand new collection of royalty free soul samples for all you sampleheads to chop and sample in your beats:

"LOST TAPES VOL 3: GOLDEN SOUL: A delicious collection of 70's soul, motown and rare groove samples. Ready for you to chop and sample in your tracks.
LAUNCH DATE: TBC"

But until we release LTV3 – we decided to do something a bit different with Lost Tapes Vol 1 & Lost Tapes Vol 2…

For the next 7 days, you can buy LTV1 & LTV2 together for just $57. They are usually $49.95 each. (Thats a saving of $43 off RRP.)
To take advantage of this offer, add both Lost Tapes packs to your cart and use coupon code LT57 at checkout. The sale ends November 21st, 2016.
You can also save 25% off other packs and bundles with coupon code RXX25 at checkout.
More information: Producers Choice