Embertone has launched a limited time promotion in honor of Classical Music Month. During the Embertone Classics Bundle Sale you can get up to 50% off on selected virtual instruments.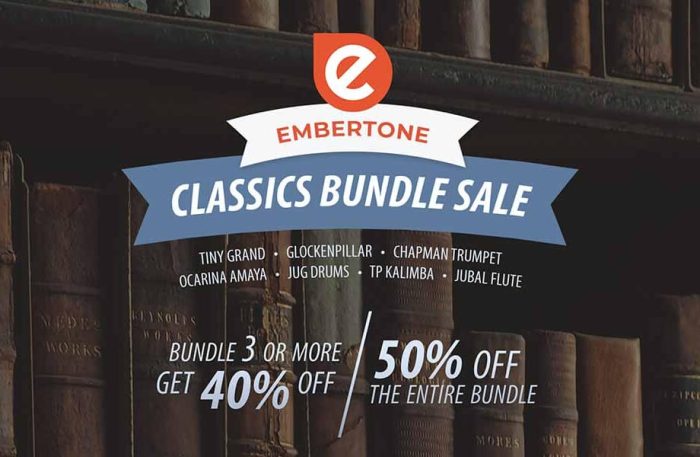 These are the VIs that started our journey! Flutes and Brass with smooth legato, and Percussion with lots and lots (and lots) of round robin goodness. This is the perfect time to see what put us on the map.
Choose at least three of Embertone's classic virtual instruments on the list below and receive a 40% discount:
Jubal Flute.
Jug Drums COMPLETE.
Chapman Trumpet.
Glockenpillar.
Ocarina Amaya.
Tiny Grand.
Tomato Paste Kalimba.
The full bundle off all 7 instruments is 50% off, priced at only $71.50 USD. Full version of Kontakt required (Kontakt Player not supported).
The offer expires September 25th, 2019.
More information: Embertone
https://soundcloud.com/embertone/sets/the-embertone-classics