Plugin Boutique has launched a sale on the Noize 2 adaptive noise generation plugin that takes noise generation to the next level.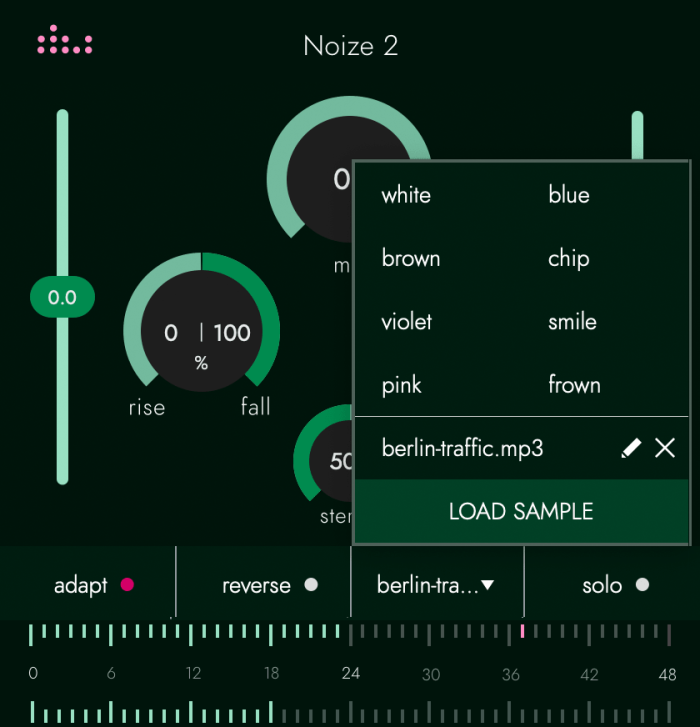 Noise is a secret weapon used by many professional producers to enhance and flavour their tracks: for example by making digital samples and synths sound more natural, adding grit and power to bass-synths, leads and paths, and adding character and sustain to drums and beats.

The Noize 2.0 introduces three new noise types and the option to load and edit your own noise profiles – features that have often been requested by the community. When denise actually tested the plugin, it turned out even more creative and versatile than they could anticipate. For example, they found out using a reversed vocal sample on drums and rhythmical synths has a surprisingly great effect.
Noize 2 features
A switch to generate noise that adapts to the volume of your track, in real time.
Load and edit your own noise samples.
Choose between 8 types of noise and apply additional filtering.
Mute the original audio to isolate the noise signal and apply additional effects.
Optimize the behaviour of the noise by tweaking the rise and fall time.
Additional plugins that compliment the Noize: Bite and Space Invader.
Low CPU load.
Noize 2 is available in VST/VST3, AU and AAX plugins for only $23 USD until April 28th, 2019 (regular $34 USD).
The Noize 2 + Bite + Space Invader Bundle, including the Bite bitcrusher and Space Invader flanger plugins, is on sale for $40 USD during the promotion (regular $54 USD).
More information: Denise