Mercuriall Audio Software has launched a Winter Sale, offering discounts of up to 33% off regular on its audio effect plugins.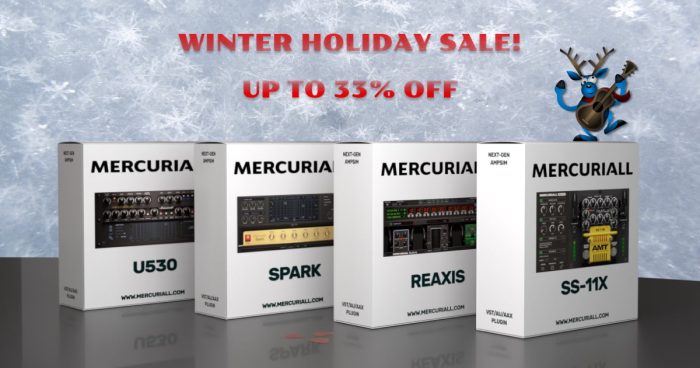 Mercuriall Audio offers precisely modeling analog devices for artists and studios.
The modeling technology includes State-Spice simulation of electric circuits and Machine Learning for approximation of solving complex non-linear equations in real time. During the development process in the electrotechnical laboratory, each hardware device is thoroughly studied and a digital model is created afterwards.

The unique components of Mercuriall's digital models are the nearly identical dynamics of the sound and the harmonic spectrum of the analog amplifiers, which are the most crucial requirements for the artists.
The following products are included in the sale:
SS-11X – $33 USD (17% off).
ReAxis – $59.99 USD (33% off).
Spark – $80 USD (33% off).
U530 – $39.99 USD (33% off).
The sale ends January 3rd, 11:59pm PDT.
More information: Mercuriall Audio