Loopmasters has launched a sale on two Producertech video tutorial courses, offering up to 43% off for a limited time.
The Complete Guide to Kontakt is a 7-part tutorial by Defazed on the Kontakt sampler from Native Instruments.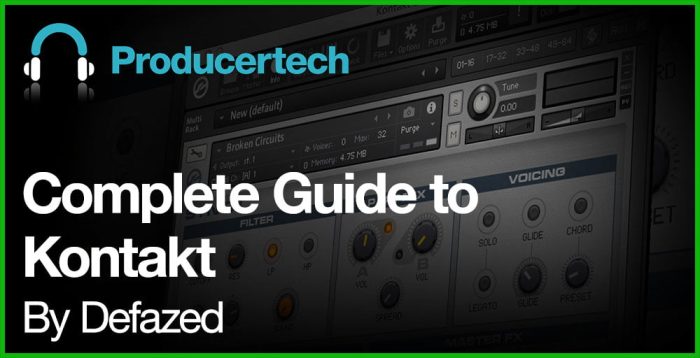 Master the world's most powerful sampler, Native Instruments Kontakt, in this new online course by Producertech Tutor Defazed. With a career spanning from classic Drum & Bass to the cutting edge of electronic music, in addition to numerous international label releases and a wealth of class-based teaching experience in a number of colleges, Defazed is your ideal guide to the intricate world of sound design!

In this extensive set of tutorials, you'll not only learn how to use Kontakt to create a wide variety of presets, including drum kits, basses, leads, pads and FX, but you'll also discover how to use those presets to create a track, as Defazed develops each patch with MIDI clips and automation in Ableton Live.
In Drum and Bass Production in Live, DJ Fracture offers a series of online videos with accompanying Live sessions.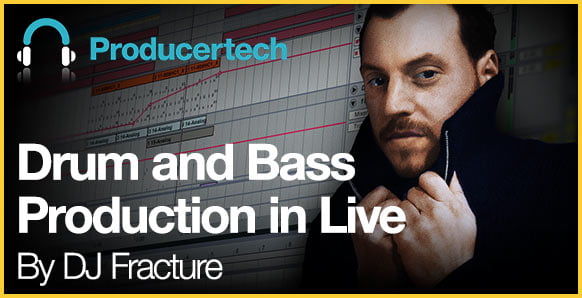 Ever wanted to know the entire process of building a drum and bass track by one of the UK's most talented producers? In this set of tutorials, Astrophonica label owner DJ Fracture takes you through each stage of working on a track, beginning with setting up the session, creating the beats, bassline and main lead parts, to building the arrangement, breakdowns, intro and outro, right through to tweaking the final mix.

All of the techniques are shown using Live's built-in instruments and effects, with the main parts created using Drum Racks, Sampler and Analog. As well as improving your knowledge of Live's instruments and effects, the course will teach you new ways to compose and produce music, helping you gain a fresh perspective and taking your abilities to new heights.
The sale ends November 22nd, 2016, at midnight (PST).
More information: Loopmasters / Producertech sale