Plugin Boutique has launched a sale on three audio effect plugins by Flux, offering a discount of up to 62% for a limited time.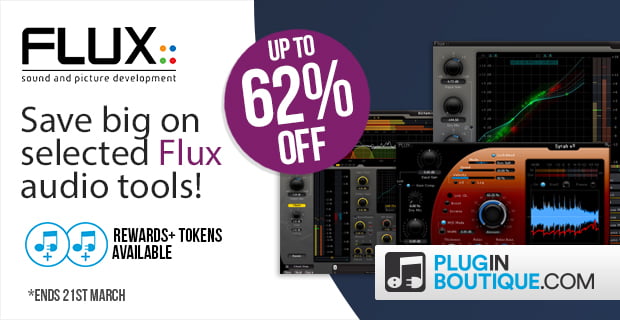 Save on the renowned and professional tools from Flux including Alchemist V3, Solera V3 & Syrah V3 at Plugin Boutique for a limited time only.
Flux Sale
Alchemist is a multiband dynamics processor designed with professional mastering and re-mastering applications in mind.
Solera is a dynamic processor that combines the power of a compressor, expander, de-compressor and de-expander, all four available direct through the user interface, processing in parallel.
Syrah is a new generation dynamics processor utilizing real time dynamic detection and level dependent processing, providing adaptive dynamic capabilities, which mean that Syrah is always trying to adapt to the music and to the beat of the material.
The sale ends March 21st, 2017.
More information: Plugin Boutique / Flux:: Sound and Picture development