Plugin Boutique has announced the iZotope Loyalty Upgrade Holiday Sale, offering a discount on upgrades from any iZotope Elements products to a Standard edition.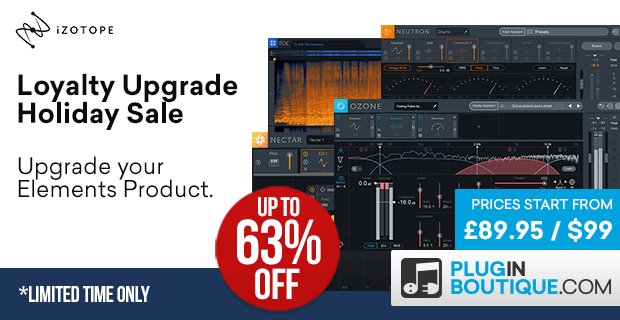 As a special thank you for your loyalty to iZotope, for a limited time we are offering you a chance to upgrade your Elements product to the Standard edition.
The sale includes the following upgrades:
The offer expires January 1st, 2019.
More information: iZotope