Plugin Boutique has launched a sale on Audionamix, offering discounts of up to 66% off on its flagship TRAX audio separation software for a limited time only.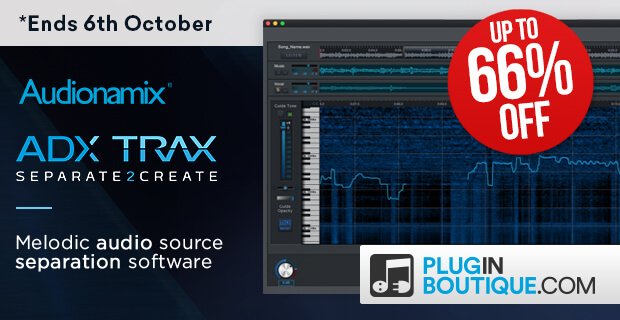 TRAX was the world's first non-destructive, automated melodic audio source separation software.

Recognized for its innovation, intuitive interface, straight-forward refinement tools and its ability to separate melodic content from mono or stereo audio files; the original TRAX software is a valuable time saver for a multitude of creative audio applications.
The sale includes ADX TRAX 3, ADX TRAX Pro 3, ADX TRAX 3 SP and ADX TRAX 3 SP PRO. The offer expires October 8th, 2018.
More information: Audionamix