Time+Space has launched a sale on Keepforest, offering discounts of up to 70% off regular on its cinematic virtual instrument libraries for a limited time.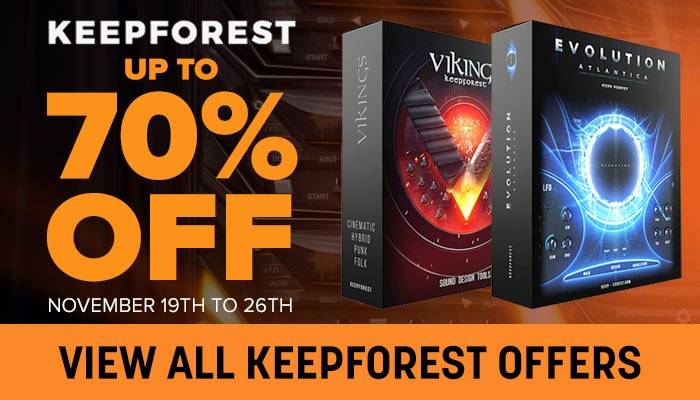 KeepForest is a project born out of friendship and built around the talents of Mexikus (composer & sound designer) and Evgeny Emelyanov (composer & programmer).

The KeepForest mission is to create handy audio tools for today's modern composers and sound designers and their current product lines include the Vikings and Evolution series' and their latest project – Aizerx – designed for composers who want to create impressive, pro-quality sound effects but don't have much experience in sound design.
The sale ends November 26th.
More information: Keepforest