Plugin Boutique has launched a sale on the +10db series of effect plugins by Boz Digital Labs, offering up to 70% off the regular price for the next few days.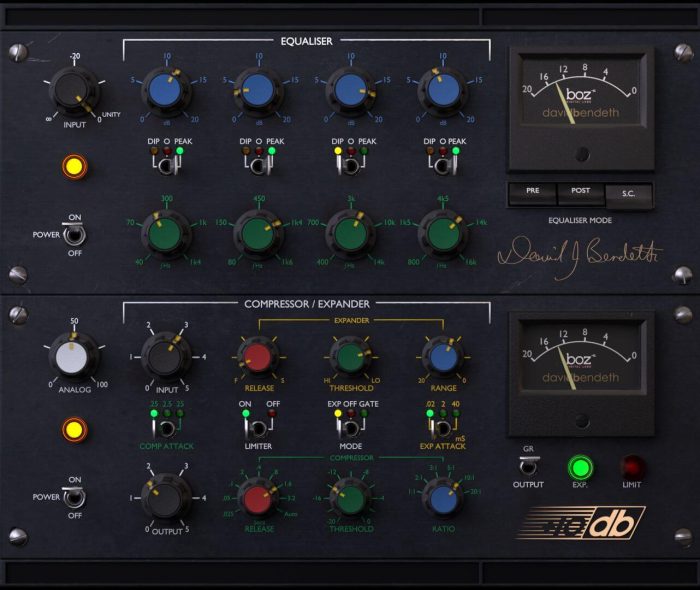 The +10db compressor and EQ offer unparalleled audio processing, meticulously modelled after some of the industries most iconic compressor and EQ units. Save up to 70% off, including the bundle.
+10db Compressor is meticulously modeled after one of the industries most iconic hardware compressors. Unless you refuse to listen to any music after Beethoven, you most certainly have heard this unit in action.
+10db Equaliser is meticulously modeled after the EQ section of a very highly sought after hardware channel strip.
The plugins are on sale for $29 USD each during the promotion, while the +10db Bundle (EQ, Compressor and Channel Strip) is now only $49 USD.
The offer expires October 16th, 2020.
More information: Boz Digital Labs