Plugin Boutique is offering discounts of up to 75% off on McDSP plugins and bundles for a limited time.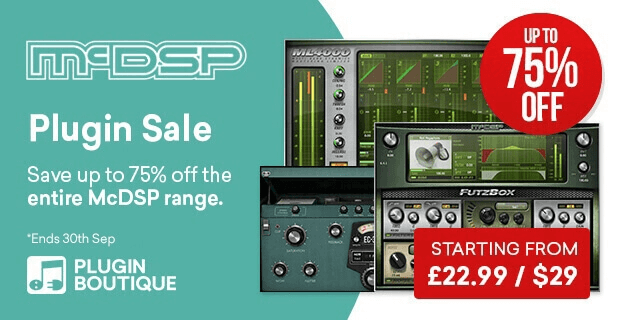 McDSP is an innovative and award-winning audio software company. Save up to 75% off all of their fantastic plugin range in their sale (including HD & Native versions).
The sale includes:
MC2000 Multi-Band Compressor.
ML4000 Mastering Limiter.
6060 Ultimate Module Collection.
EC-300 Echo Collection.
Revolver Convolution Reverb.
ML8000 Advanced Limiter.
NR800 Noise Reduction Processor.
… and many more.
Prices are starting from $29 USD. The offer expires October 1st, 2020.
More information: McDSP