Plugin Boutique has launched the iZotope Cyber Monday Elements Flash Sale, offering 77% off the Elements series of effect plugins by iZotope for a limited time.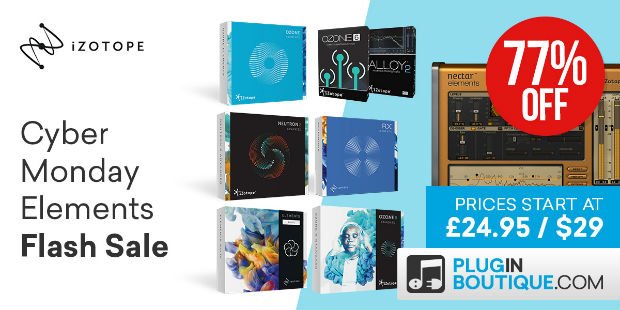 Grab an iZotope bargain! Everything you need for repairing, mixing and mastering with Ozone 8, RX and Nectar Elements. You can also pick up the complete Elements Bundle for £59.95 / $79.00
The sale includes:
The iZotope Elements Suite combines RX Elements, Neutron Elements, Nectar Elements, and Ozone Elements. This bundle is 60% off during the sale.
Note that Neutron Elements is missing from the promotion, since this plugin is offered completely for FREE with any purchase Plugin Boutique!
More information: iZotope