Plugin Boutique has launched a limited time sale on three AIR Music Technology instrument plugins.
Velvet 2 is a virtual electronic piano that combines five legendary electric pianos from the 60s and 70s into one versatile instrument.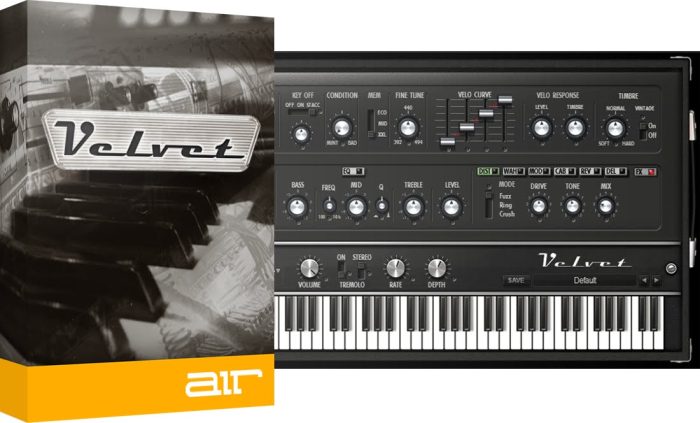 Based on the Fender Rhodes Suitcase, Fender Rhodes MK I and MK II Stage Pianos, Wurlitzer 200A and Hohner Pianet-T, Velvet accurately emulates the sound quality, response, and nuances of each original instrument to bring your piano tracks to life.

Additionally, Velvet features a pallet of onboard effects and allows you to control every aspect of the sound for unparalleled realism: turn up the tube drive controls in the preamp section to warm up your tone; adjust the timbre, dynamic response, and velocity curve to customize the playing feel; and mix in the sound of pedal and other keyboard mechanical noises to recreate an authentic electric piano track.
The DB-33 Tonewheel Organ offers a vintage organ model with an extra-realistic convolution rotary cabinet and tube overdrive emulation.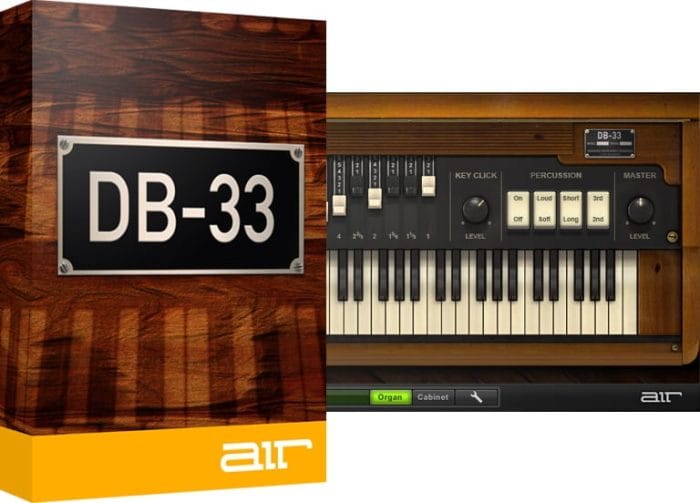 DB-33 Tonewheel Organ is a virtual organ that recreates the sounds and controllability of classic tonewheel organs such as the Hammond B3, and the rotary-speaker cabinets they are often played through.

It includes 122 preset sounds plus an extra-realistic convolution rotary cabinet and tube overdrive emulation. The rotary-speaker cabinet can also be used as an effect in its own right on an audio track.
Mini Grand is a simple to use yet powerful virtual piano instrument with seven different acoustic piano sounds to suit a broad range of musical styles and production needs.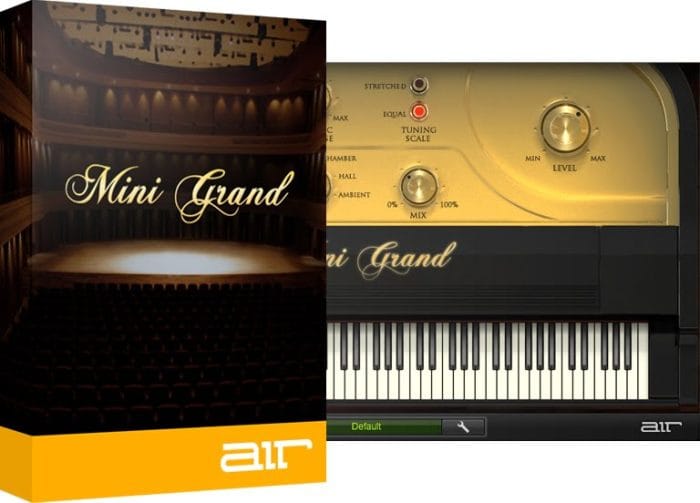 The piano—perhaps more than any other single instrument—conveys the whole range of musical thoughts and emotions like nothing else can.

Whether you're the next Evgeny Kissin bringing the crowd to their feet at the conclusion of a stirring rendition of Rachmaninoff's Piano Concerto No.2, or Herbie Hancock laying down the funkiness on Watermelon Man or Monte Neuble making Rihanna's music explode on the stage, it's our mission to give you the creative tools you need to reach heights you never thought you could reach.
Velvet 2 is available for purchase for £14.95 GBP/$19 USD, DB-33 and Mini Grand are £12.95 GBP/$15 USD each. The sale ends March 1st, 2017.
Owners of any AIR Music Technology instrument can also upgrade to the AIR Instrument Expansion Pack 3 Complete at a 50% discount.
More information: Plugin Boutique / AIR Music Technology