Tek'it Audio has launched a Black Fiday/Cyber Monday Sale, offering discounts of up to 80% off on all its plugins, expansions and bundles.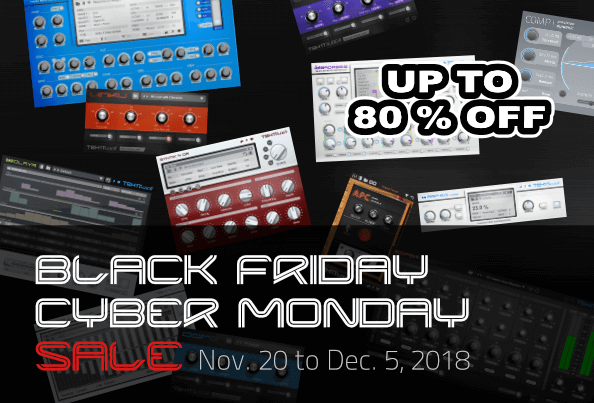 Tek'it Audio make innovative audio software instruments and effects for creative producers from the bedroom enthusiast to professionals.

Our company motto, "Create, Play." is written in the DNA of our products, they are made to play whether in the studio or live.

We are musicians first. It means we design and create softwares that we use. Softwares which carry out their tasks, assist you in being creative, simply.
The sale ends December 5th.
More information: Tek'it Audio