The Loop Loft is back with another round of Weekend Specials, offering up to 90% off on sample pack and bundles for a limited time only.
This week you'll also receive a free copy of Mino Cinélu World Grooves Vol 1 with a purchase, a $49 USD value.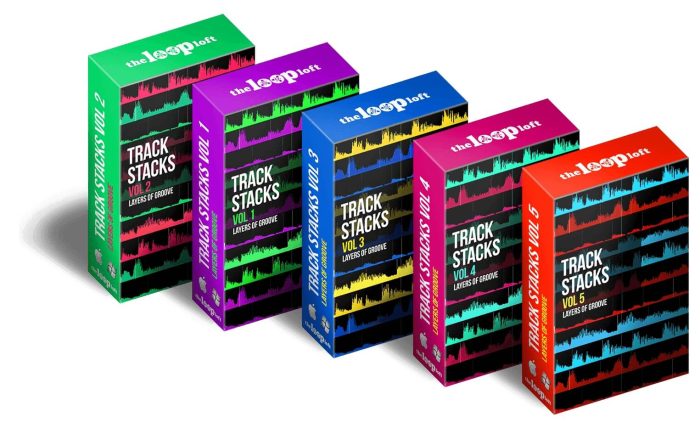 Weekend Specials
Track Stacks Bundle $24 USD (regular $245 USD) — Are you ready for the drum loop revolution? The Track Stacks Bundle gives you Vol 1 , Vol 2, Vol 3, Vol 4 and Vol 5 of this popular series, all at a 50% savings. The bundle puts an entire drum and percussion ensemble at your fingertips, bringing a completely new dimension to any production with 8 layers of rhythm and instruments in every groove.
Simon Phillips – Session Tracks $29 USD (regular $139 USD) — Chock full of essential loops to form the building blocks of your rock songs, Session Tracks features master drummer Simon Phillips (The Who, Jeff Beck, Joe Satriani, Mick Jagger, Toto etc.) laying down groove after groove, inspired by some of rock's greatest moments, from AC/DC to Led Zeppelin to ZZ Top.
Drum Direktor CINEMATIK $39 USD (regular $149 USD) — Are you ready to take cinematic drums to the next level? Introducing Drum Direktor CINEMATIK from The Loop Loft. A revolutionary loop player, step sequencer, drum pad player, effects unit and mixing station, designed for the creative producer.
Hip Hop Drums Bundle $23 USD (regular $88 USD) — We've bundled both of our popular Hip Hip Drum releases, giving you this massive collection of authentic (and live) Hip Hop Drum loops and samples. Each session of grooves comes with a multitude of beat variations (different kick, snare, hi hat and ride patterns) as well as numerous fills for seamless transitions and breakdowns.
The Songwriter Drum Bundle $78 USD (regular $420 USD) — The ultimate collection of drum loops & samples for songwriters is here. Introducing The Songwriter Drum Bundle. From mellow brush drums, to hip (but not overproduced) indie rock drums, to layers of percussion from around the world, The Songwriter Bundle gives you the beats and sounds you need to craft your next song.
Flipped Drums Bundle $21 USD (regular $88 USD) — The Flipped Drum Bundle gives you instant access to both our popular Vol 1 and Vol 2 Flipped libraries, all at a 30% bundled savings! If you're looking for loops and samples that are anything but "standard", this is the drum collection you've been waiting for.
Matt Chamberlain Drum Loop Bundle $27 USD (regular $158 USD) — After multiple trips to the West Coast, countless hours in the studio, and many gigabytes of carefully crafted drum loops and samples later, The Loop Loft is thrilled to present The Matt Chamberlain Drums Bundle.
The sale ends October 10th, 2016, 12:00am ET.
More information: The Loop Loft / Weekend Specials