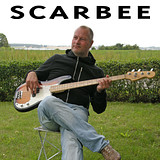 Scarbee has announced a Final Sale, offering 40% discount on its remaining stock.
As we will close our Web Shop for good on December 19 we will have a final 40% Sale of the remaining Keyboard Libraries and Vintage Keyboard FX from today: December 7 until December 18.

As Native Instruments will not release VKFX in future we have decided to discontinue the product as I will not have shop open just for 1 product – I look forward to have a weekend where I don't have to check and send orders…

So this is absolutely last chance to buy Scarbee Vintage Keyboard FX.

At same time it is also LAST time to buy KGB – Keyboard Gold Bundle and VKC – Vintage Keyboard Collection. When Native Instruments releases the Keyboard sounds next year they will only be released as single instruments.
Note: Current owners of Scarbee keyboard libraries will be able to download a Kontakt 4 update when these products are released – just as with the bass libraries. You will still need a FULL version of Kontakt 4 though.
More information: Scarbee