Serato has announce the release of Serato Remote Mini, its first official App for iPhone and iPod touch.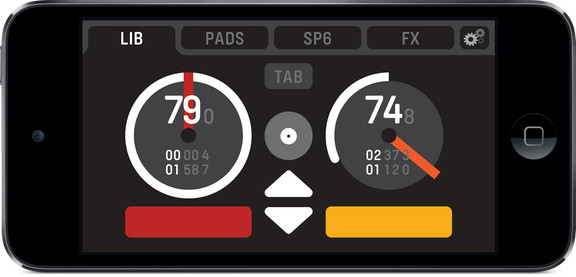 The Serato Remote Mini is a special version of the Serato Remote, designed specifically for use with your iPhone or iPod touch. Designed to compliment an existing Scratch Live or Serato DJ setup, we took the best parts from the Serato Remote and stripped it back for better usability with the smaller screen of the iPhone and iPod touch. Now you can have the Serato Remote with you at all times, ready to whip out for a little extra control at your next party.

Serato Remote Mini will connect seamlessly to your Serato laptop software and work with all supported Scratch Live and Serato DJ hardware. Load tracks, instant double, set and trigger Cue Points, Loops and Samples and manipulate FX. Connect over USB for ultra low latency or wirelessly, freeing you to move around the stage.

We've designed the app with real world performance in mind. Similar to the Serato Remote for iPad®, the Serato Remote Mini has library control, plus three performance tabs: PADS, SP6 & FX, all have been meticulously designed for the iPhone and iPod touch.
Serato Remote Mini for iPhone and iPod touch is available to purchase for $4.99 USD.
More information: Serato / Serato Remote Mini