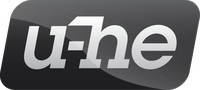 u-he has announced a customer survey, offering the chance to share your thoughts and get a discount on u-he plug-ins.
To help us get to know our customers a little better, we are running a small survey and would appreciate your help by filling it out. The survey is anonymous and should take less than 10 minutes to complete.

And, if the idea of helping us out isn't enough to convince you, there is the extra incentive of a u-he coupon available at the end of the survey.
At the end of the survey you will receive a coupon code for $25 off, which you can use at u-he.com.
More information: u-he