Wavesfactory's new Sharine Kontakt instrument library features 8 shakers and 4 tambourines recorded with 3 mic positions, to provide ultra-realistic shaker and tambourine patterns for your music.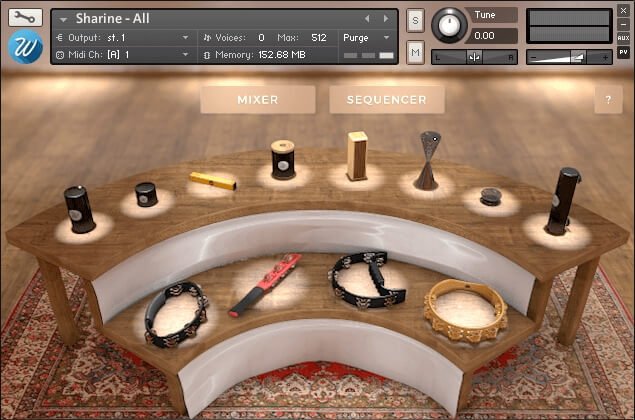 It's the first library that fully retains the pre-roll (also called pre-shift) of each sample while keeping the grooves in sync with your DAW without any dark tricks.

With wide variety of sounds, unique types of shakers and tambourines and innovative features, Sharine is your new go-to library for creating realistic patterns that will give life to your tracks.
Sharine features
Authentic Pre-Roll triggers each sample just the right amount of time so the main transient is placed at the right spot, keeping the groove in sync with your tempo and making it sound just like it was played live.
Includes a wide variety of instruments, bi-directional shakes, hits, sticks and rolls articulations.
Recorded with 3 microphone positions, which are can be controlled from the Kontakt interface.
Create your own patterns with the sequencer, or use one of the 8 presets. Apply the pre-roll script, start offset, swing, change the table steps or tempo.
Rack Effects lets you add 12 different DSP audio effects.
Individual patches for each instrument are included.
Sharine for Kontakt 4 and 5 (full version required) costs 59 EUR.
More information: Wavesfactory / Sharine