Samples From Mars has released SID From Mars, a sample library featuring the sounds of the Sidstation 3-oscillator desktop synthesizer based around the infamous 8-bit SID chip.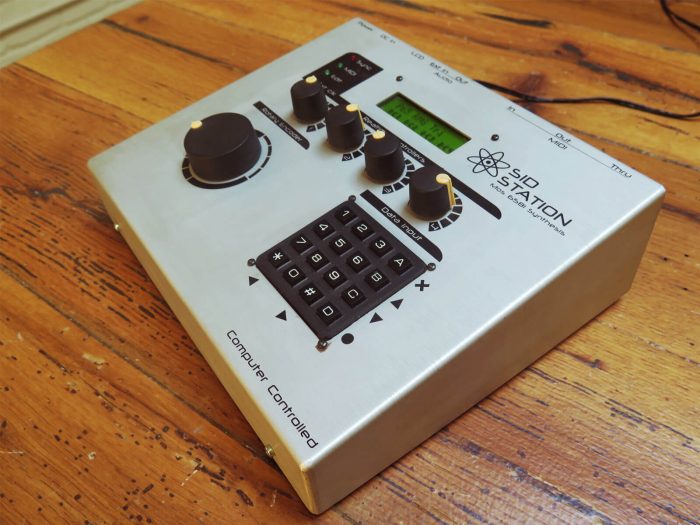 Like the Commodore, the SID is known as being noisy – in fact, its oscillators never stop outputting, even when the synth isn't being used! This inherent instability and unpredictable nature is where all of the SID's character and sound is derived. From its pitch tracking to its envelope settings, every sampled note has a slightly different characteristic than its neighbor, making each key press dynamic and unique.

The resultant sound is no ordinary 8-bit machine, but a full-on synthesizer capable of producing all the waveforms of the C64 and further sculpting them with a 4 part LFO, and multi-mode analog filters. This gives us something much more musical than what you'd imagine is possible with only 8 bits – savage FX, Herbie inspired funk basses, drunken pads and more.
SID From Mars features
30 Multi-Sampled SID Instruments For Ableton, Kontakt, Logic & 24bit WAV.
Tight 8-bit basses, broken alien technology FX, rude leads, modulating patches.
Heavenly to hellish pads, razor sharp leads, retro-insanity experimentation and more.
Extensive multi-sampling, modulation and FX routing on all instruments.
Hand trimmed and looped to perfection.
Clean and processed recordings with a variety of Class A gear.
3.96 GB Unzipped Per Format.
SID From Mars is available for purchase for $29 USD.
More information: Samples From Mars / SID From Mars