Sinevibes has announced the start of its "Summer Heat" sale.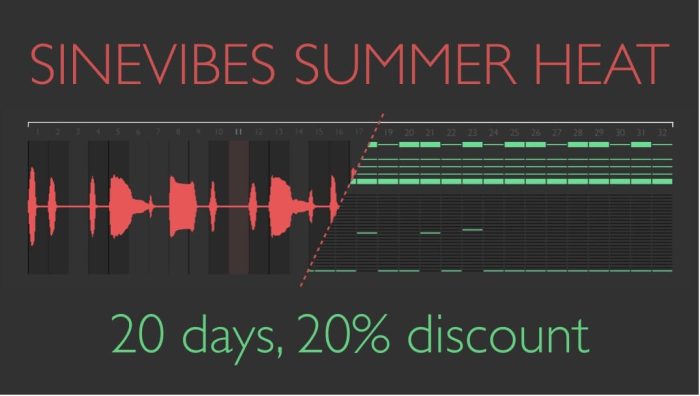 For 20 days (until 30th August), all of its macOS Audio Unit plugin effects and instruments are available with a 20% discount. For example, its Fraction audio slicing workstation or Alternator motion synthesizer can be had for $55 (regular price: $69). The discount also applies to Sinevibes' Dynamic Collection (7 plugins) and Complete Collection (all 21 plugins) bundles, which can be had for $79 and $239, respectively (instead of $99 and $299).

To take advantage of the discount, choose the plugins to buy at the Sinevibes store (www.sinevib.es/store) and then use the following coupon code at checkout: SINE-SI3J-AJHF
The sale ends August 30th, 2016, and also runs at Sinevibes distributor Plugin Boutique.
More information: Sinevibes / Plugin Boutique