Sinevibes has announced the availability of two new plugins for Korg prologue, minilogue xd and NTS-1 synthesizers: Corrosion multi-algorithm distortion and DCM8 sample rate & bit depth reduction.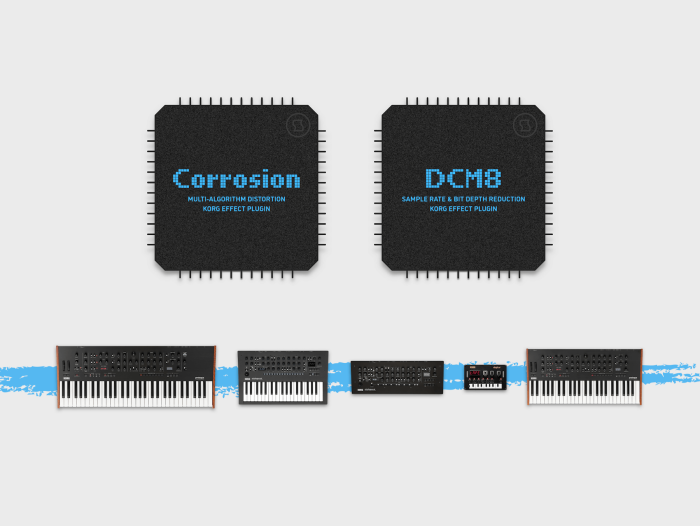 Corrosion features a total of 5 different distortion curves that enrich the input signal with new harmonics, each doing it in its own unique way. This algorithm is built with 2x oversampling to reduce aliasing, giving a cleaner high-frequency response, and also includes an input noise gate to eliminate static analog noise amplification.
DCM8 changes the input signal's digital resolution in both time and amplitude domains, degrading its quality. This results in the typical digital distortion – frequency aliasing and quantization noise, reminiscent of vintage sampling machines. Just like Corrosion, DCM8 also includes an input noise gate.
Corrosion and DCM8 features
Studio-grade DSP algorithms, calibrated specifically for Korg's hardware platform.
Individually chosen mapping on each parameter providing a very natural feel.
Built-in lag filters for noise-free, ultra-smooth parameter adjustment.
Corrosion and DCM8 cost $19 USD each. The packages include all three plugin formats: prologue, minilogue xd and NTS-1. Corrosion and DCM8 can also be purchased as part of Korg Collection and Korg FX bundles with discounts of up to 32% off total price.
More information: Sinevibes