Sinevibes has announced a new oscillator plugin for Korg's multi engine. Bent implements a novel synthesis method called "bent-wave frequency modulation", developed by Sinevibes.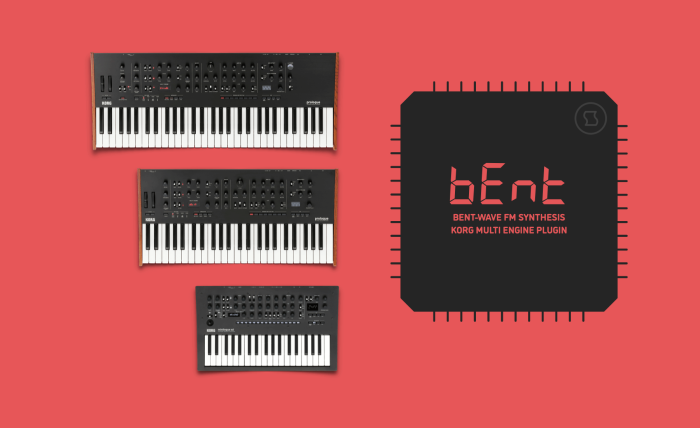 Bent combines a classic modulator-carrier pair of sine oscillators with a unique "bender" module which changes the modulator signal's curvature, phase, and time symmetry. Despite the "FM" part, bent-wave FM produces sounds more akin to a mix of two synchronized and filtered analog oscillators – with smooth, elastic waveform morphing.
Due to its specific density and rounded curvature, Bent also forms a perfect symbiosis with Korg's resonant low-pass filter, creating sounds with incredible plasticity.
Bent features
Two sine oscillators with unique module that "bends" curvature, phase, and time symmetry before the frequency modulation stage.
Five different output waveforms with variable shape and harmonic balance.
Built-in lag filters for noise-free, ultra-smooth parameter adjustment and modulation.
Built-in LFO with widely adjustable frequency (0.1 to 10 Hz).
Built-in envelope generator with widely adjustable attack and decay times (1 ms to 10 s).
Bent for Korg multi engine costs $29 USD. It comes with an in-depth PDF user manual and 16 preset patches for the Korg prologue 8 and 16, and minilogue xd.
It is also available as a bundle with the previously released Turbo variable waveshaping oscillator, priced at $49 USD (15% discount).
More information: Sinevibes