Sinevibes has released version 1.0.5 of its Singularity multi-effected delay, which includes a new feedback pitch shifter algorithm and many new presets.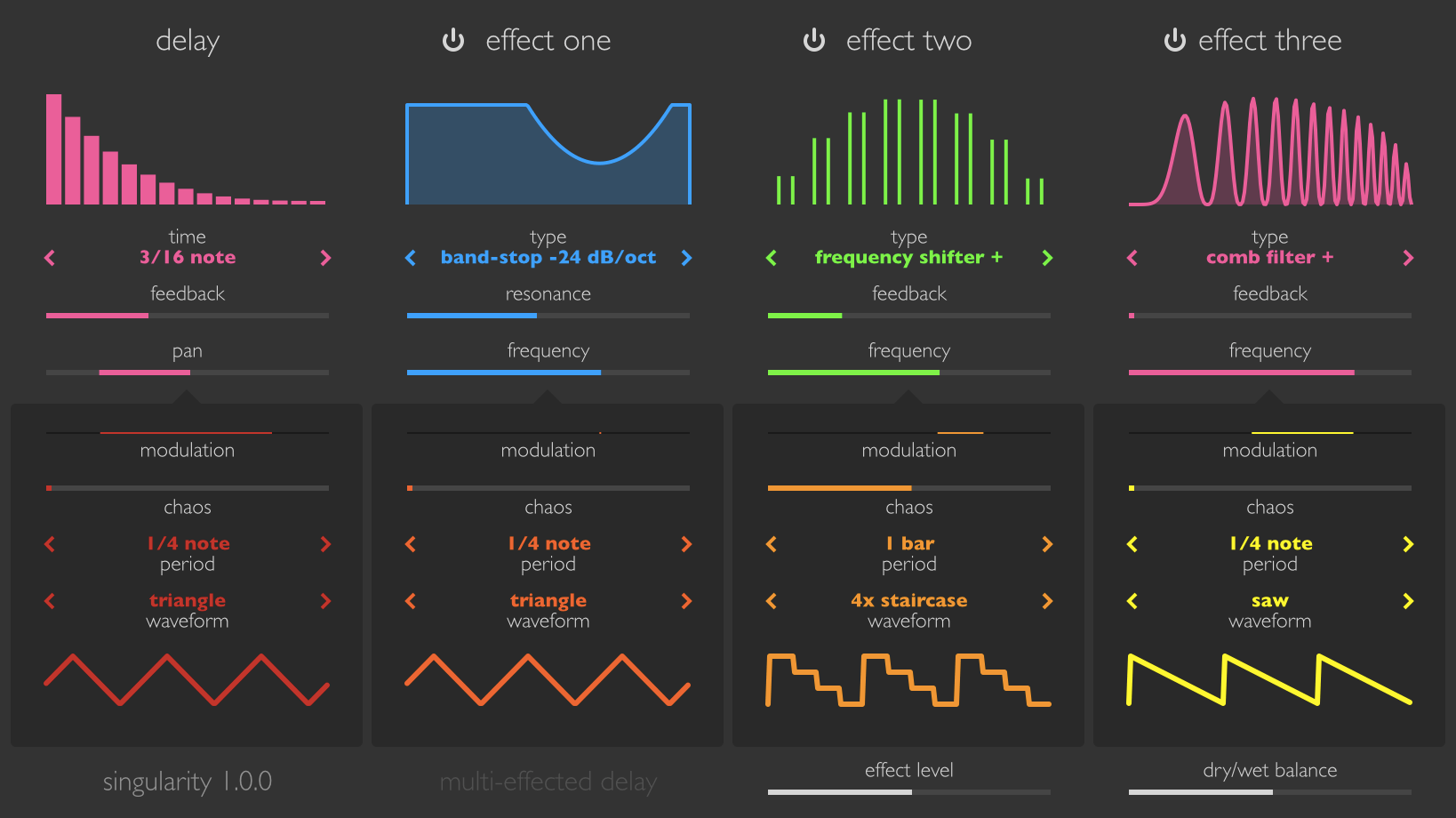 Singularity is a delay effect unlike any other. It starts with a tempo-synchronised feedback delay line capable of true stereo panning, and its tail is then sent into three extremely capable effect units connected in series. Each of these processors includes a rich selection of different algorithms: from filters, phasers and choruses to digital- and analog-style distortion, frequency shifter and granulator. In addition to all this, Singularity has four modulation generators for parameter animation – all of which lets you create extremely sophisticated, out-of-this-world delay, echo and even reverb effects.
Changes in Singularity v1.0.5
Added new pitch shifter effect algorithm.
Added delay line into frequency shifter feedback.
New factory presets.
The Shift animated shifter plugin has been updated to version 2.0.2, bringing enhancements to the ring modulator algorithm and some new presets.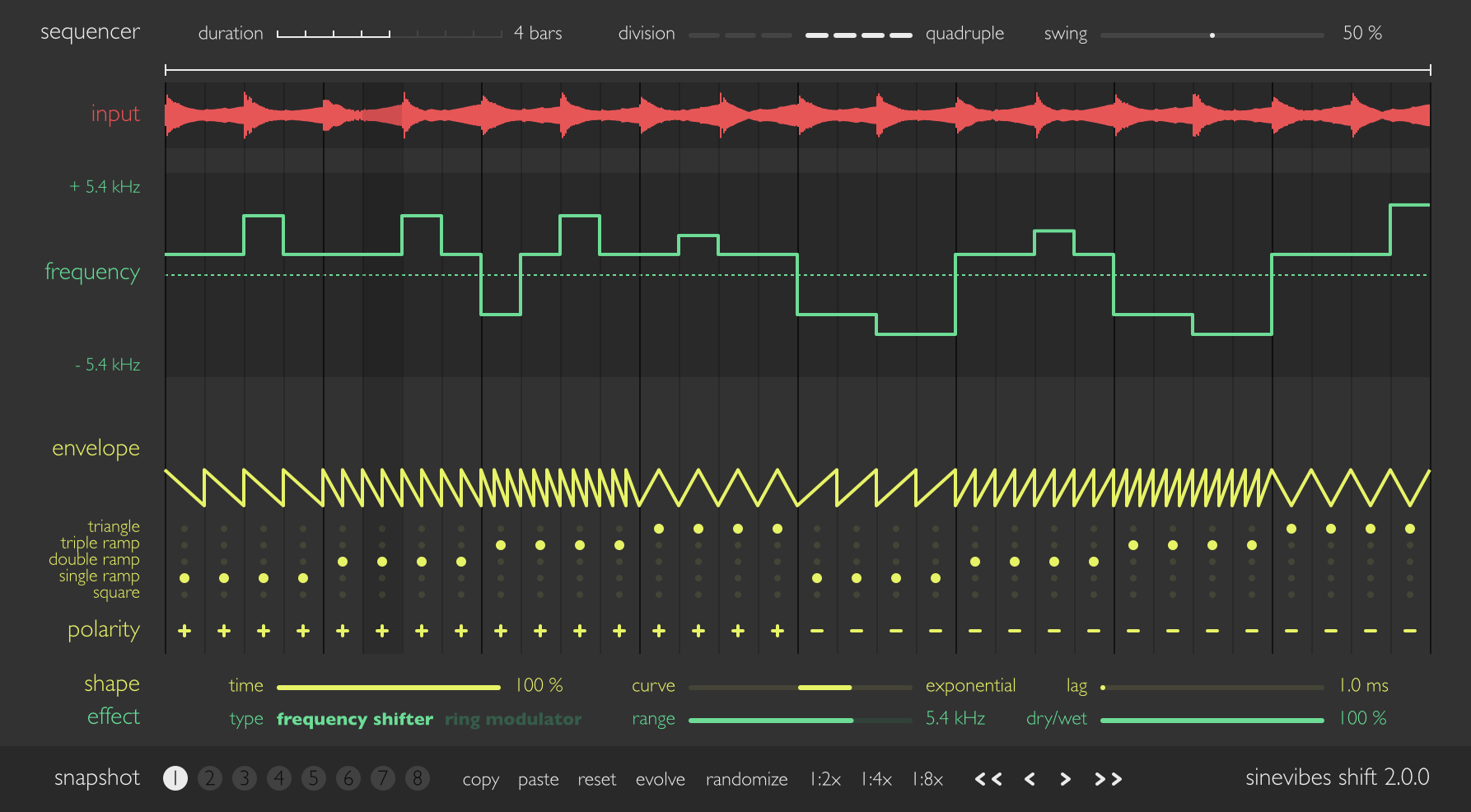 Shift is a plugin that creates animated spectral shifting effects. It is based around a step-sequenced envelope generator that allows to easily construct sophisticated patterns that are sent to control either a frequency shifter or a ring modulator. This finely-tuned setup produces a wide range of interesting effects: from gentle inharmonic detune and chirping, to extreme spectral-thinning and metallic zaps – with intricate pulsations in perfect sync with input audio.
Changes in Shift v2.0.2
Stereo-linked calculations in ring modulator for lower processor load.
Fixed anti-aliasing not applied to full extent in ring modulator.
New factory presets.
Singularity and Shift for Mac (AU) are available from Plugin Boutique.
More information: Sinevibes